It often seems like Netflix never adds anything new to their horror category, but this past month they've given us a plethora of new titles. Fans got super lucky with two great new additions: The Hallow (2015) and Hush (2016), which are both receiving positive reviews. It's awesome when you discover a unique gem on a streaming site; however, not everything you stumble upon is memorable or worthy of your time. #Horror (2015), unfortunately, falls into that category – despite a few perks.
Writer/director Tara Subkoff was inspired to do #Horror after a discussion with her daughter's friend. Subkoff told Elle magazine the young girl had been cyberbullied on Instagram to the point that she moved and changed schools; however, the bullying followed her. #Horror follows a group of junior high girls whose lives revolve around their phones, the internet, selfies, and social media sites. They have a sleepover at the new home of Sofia Cox (Bridget McGarry), a home with a horrid past, but despite being "friends" all they do is bully each other and document their every move on the internet – #this! But their teenage problems are put on the back burner when it becomes apparent that a killer has come to crash the party.
For a movie with horror in its title, it seriously lacked in providing any horror or thrills throughout. I realize with some movies that sometimes the action doesn't happen until close to the end, but there is usually an interesting build-up to that moment. With #Horror, there really wasn't. Instead, the movie chooses to focus on bullying, taking pictures, and weird dance scenes that served no purpose at all and were quite possibly the most horrid thing about the movie. However, I can applaud them for shedding light on social media bullying because it has become a real issue, an issue you just can't run away from because it's all documented on the internet now. This issue is addressed in the movie when one of the girls brings up that no matter what she does her future is ruined now because of social media.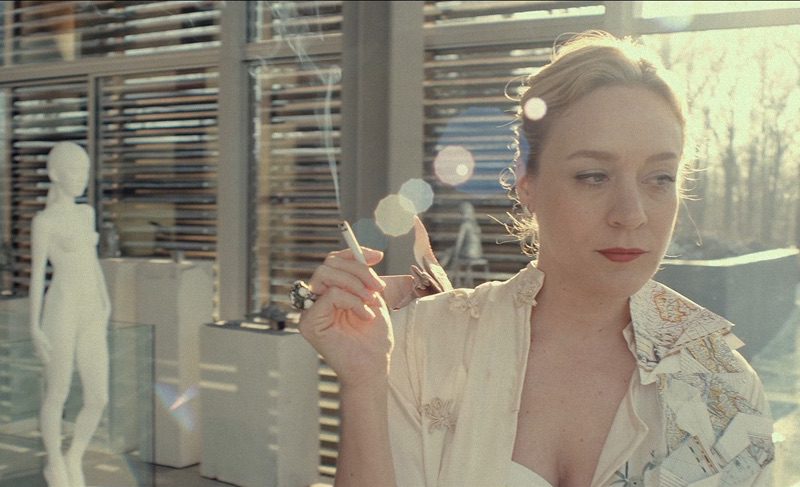 The best thing about this movie were the actors. It stars the beautiful Chloë Sevigny and the talented Timothy Hutton who deliver excellent performances. We also see an appearance from Orange is the New Back's Natasha Lyonne and Taryn Manning, and Brother and Sister's Balthazar Getty. Without these great actors, I'd have lost interest in the movie right away. Although the young girls did a good job at playing their roles, these rich spoiled girls were hard to feel sorry for.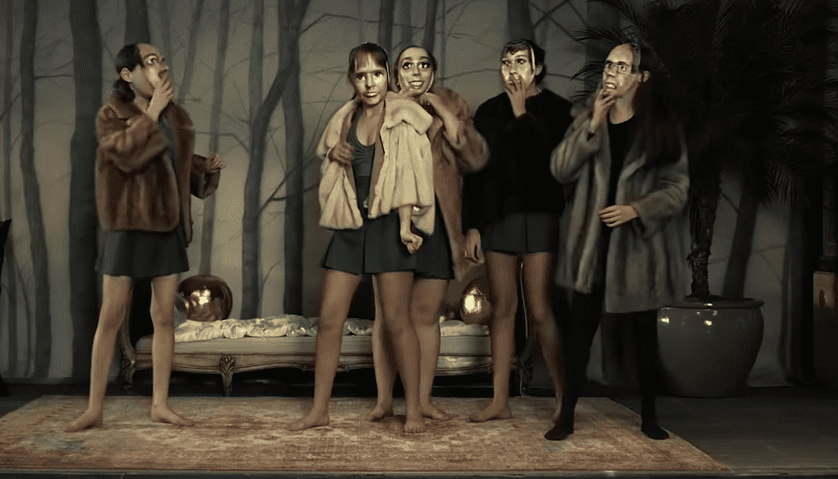 Final Thoughts:
To be honest, I'm a really easy person to please when it comes to horror movies, even more so with IFC Midnight releases, but #Horror was #horrible. For the most part, it was the details and layout of the plot that disappointed me, but the actors and the premise were good. #Horror begins with a small scene introducing a few people and showing a back story with a little horror and blood. After that, the opening credits go on the screen, attracting the viewer's eye with bright, colorful bold letters and hashtags. This made the movie seem promising and unique. If you're expecting a movie with fun horror scenes and epic kills with a teen slasher feel, you will be disappointed because it's more a message film than a horror film. Bullying of any kind is bad… DON'T DO IT! Therefore, if you decide to watch #Horror you may enjoy it more if you go into it knowing that it's more drama than horror, and can appreciate what it stands for.