Our Horror-On-Sea 2023 Film Festival coverage continues Minacious (2022)! What did we think of this British horror/thriller?
Check out the trailer, then read on for our review!
Minacious Synopsis
A call center employee working from home is stalked by an irate dissatisfied customer.
Minacious is a 2022 horror thriller, written and directed by Richard Anthony Dunford (Heartbox 2016, Dragonflies Only Live for 24 Hours 2018). It stars Sarah Alexander (Croc! 2022, Doctor Who: Fractured Timeline 2018), Eric Roberts (Runaway Train 1985, The Dark Knight 2008), Colin Baker (Doctor Who 1963, Doctor Who 2005), Dani Thompson (Pandamonium 2020, Video Shop Tales of Terror 2023), Meghan Adara (I Killed Solomon Reid 2022, Threedom 2022), and Amber Doig-Thorne (Heropanti 2 2022, Winnie the Pooh: Blood and Honey 2023).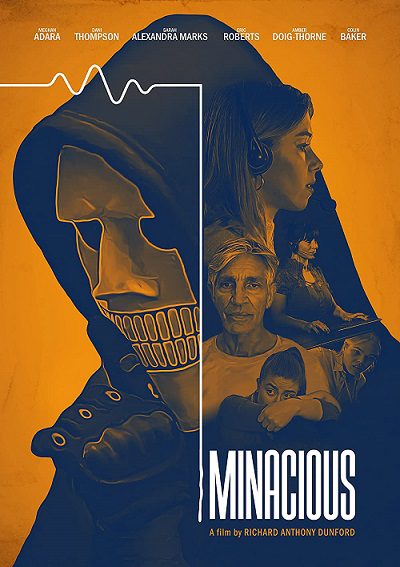 A Riveting Thriller
This is one of those films that really shows what passion and attention to detail can do, despite a lack of funding. It feels like a big-budget film, although that's clearly not the case. It's beautifully shot and the directing is astounding. Also, the editing is excellent and the lighting is really well done.
It's a fantastic, intense, edge-of-your-seat indie thriller that'll keep you glued to the screen from start to finish. It's taut, unsettling, and malicious, with some really strong acting and perfect pacing. The costumes and makeup are great and the cinematography is superb.
Sarah Alexander is riveting and infectious in the lead role. She does a stellar job of drawing the viewer in and causing them to care about her character. She makes you want to root for her to survive and escape unscathed. On the other hand, Eric Roberts is truly terrifying and downright deranged as the psychotic customer with a bone to pick.
The music could use a little work, and so could the dialogue. There were a few glaring disconnects in certain areas where the music just didn't fit the tone of the scene. Also, some of the dialogue didn't seem to jive with the flow of things and could benefit from some rewording. However, it's so minor it's essentially an afterthought, as this film is still exciting, entertaining, and exhilarating.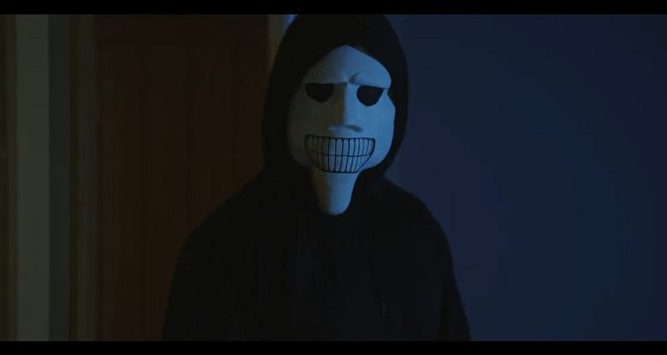 Final Thoughts
In conclusion, Minacious is tense, clever, and unnerving. It's baleful, menacing, and one seriously fierce thrill ride. If you're a fan of dark, ominous psychological suspense thrillers, then hit the lights, grab the popcorn,  and give this one a go. You won't be disappointed.
Be sure to check out our other Horror-On-Sea 2023 Film Festival reviews, including Eating Miss Campbell, Monsters In The Closet, 4 halloween, Pig Killer, Freeze, and Mask of the Devil!