Continuing our coverage of the Horror-On-Sea 2023 Film Festival, we had the extreme pleasure of viewing the hilarious, extremely filthy film, Pig Killer. It's one vile, entertaining trek into the mind of a serial killer. 
Here's a look at the official trailer!
Pig Killer (2022) Synopsis 
Loosely based on the terrifying true story of Canadian serial killer and pig farmer Robert "Willy" Pickton and the infamous pig farm murders. 
Chad Ferrin (Unspeakable 2000, The Deep Ones 2020) wrote and directed the film. It stars Jake Busey (The Frighteners 1996, Starship Troopers 1997), Lew Temple (Walking Dead 2012, The Texas Chainsaw Massacre: The Beginning 2006), Bai Ling (The Crow 1994, Crank 2: High Voltage 2009), Kate Patel (Light Visions 2019), Ginger Lynn (The Devil's Rejects 2005, 31 2016), Cyril O'Reilly (Airplane! 1980, Porky's 1981), Michael Paré (Eddie and the Cruisers 1983, Gone 2012), Robert Miano (Donnie Brasco 1997, Fast and Furious 2009).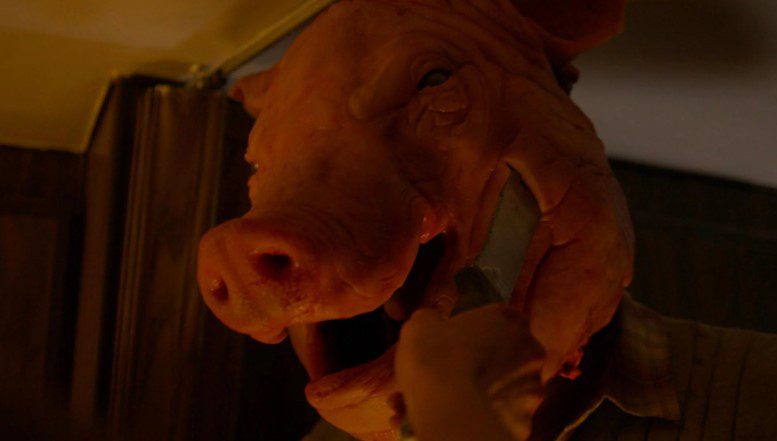 It also stars Kurt Bonzell (Attack in LA 2018, Motorvation 2022), Robert Rhine (The Deep One's 2020, Night Caller 2022), James Russo (Open Range 2003, Django 2012), Susan Priver (Bad Detectives 2021, Night Caller 2021), Silvia Spross (The Deep Ones 2020, Night Caller 2021), Scott Vogel (Unspeakable 2000, Night Caller 2021), Gerard McMahon (The Lost Boys 1987, Chasing Amy 1997), Elina Madison (#LWL Laugh With Lillian 2021, Last Call at Murray's 2016), and Cassandra Gava (Conan the Barbarian 1982, Last Man Standing 1996).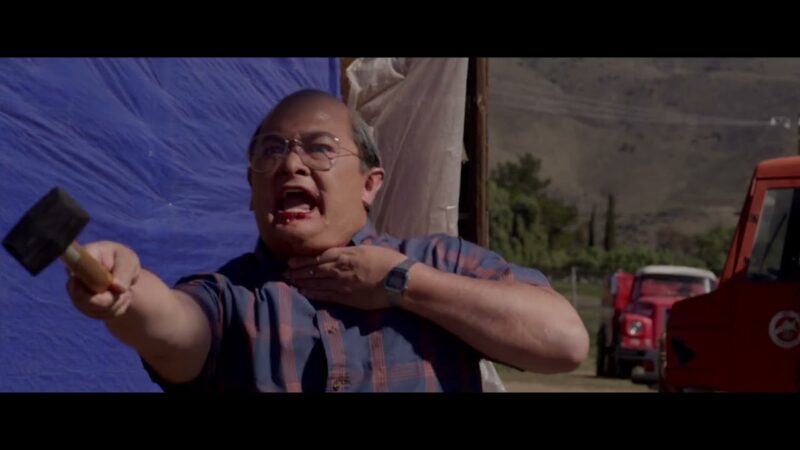 Inspired By True Events
This is a horrifying, yet hilarious take on the tragic killings that rocked the small town of Port Coquitlam, British Columbia. Jake Busey plays Willy Pickman, the deranged loner who's looking for a little fun, love, and possibly something more. He's unnerving, unsettling, and downright demented in this role, giving one of the most powerful and possibly creepiest performances of his career.
Kurt Bonzell and Bai Ling were also standouts in this, adding to the hilarity and insanity of it all. Bonzell is disturbing and absolutely absurd as Willy's best friend Pat. Bai Ling is outrageously hilarious as Brenda the prostitute. They helped amp up the intensity and really brought the laughs in this, giving the audience a brief respite from the perverse pleasures provided by Mr. Pickman. 
The acting is fantastic and the music is par for the course. It's like a fever dream that you don't want to wake up from. It's brash, vulgar, and one extremely sick piece of cinema.
Also, the costumes and makeup were excellent and genuinely helped sell the film. The editing was great and the cinematography was outstanding. It was so well done that it feels like a big-budget Hollywood film, as opposed to an indie flick.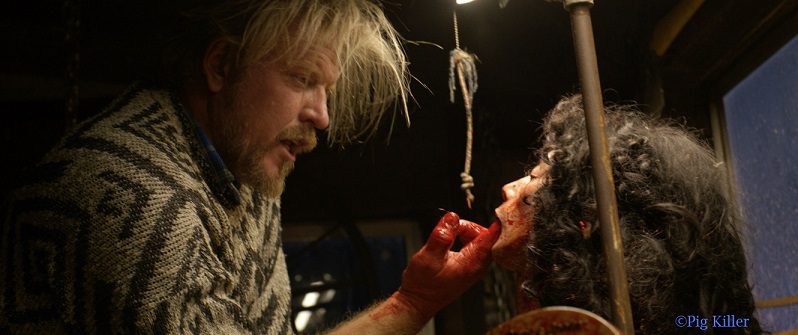 Final Thoughts
As far as movies based on true events go, this is definitely one of the best out there. Pig Killer is sick, twisted, and deranged. It's one seriously messed up film. A filthy riotous romp in the mud. It'll leave you squealing in disgust. If you like films based on real-life serial killers, give this one a go, you won't be disappointed.
Be sure to check out all the Horror-On-Sea 2023 Film Festival coverage here at PopHorror!