As we continue our coverage of the Horror-On-Sea 2023 Film Festival, we had the opportunity to catch the stellar psychological thriller, 6:45. It's an exciting thrill-packed rollercoaster of a film that you do not want to miss!
Have a look at the trailer!
6:45 Synopsis 
What was supposed to be a quiet romantic getaway to mend their deteriorating relationship, quickly turns into a recurring nightmare as a couple struggles to find a way out of a terrifying tragic altercation.
Craig Singer (Dark Ride 2006, Perkins 14 2009) wrote and directed the film. It stars Michael Reed (Beyond 2013, Missing William 2014), Augie Duke (6 Years, 4 Months & 23 Days 2013, Spring 2014), Armen Garo (The Departed 2006, American Hustle 2013), Thomas G. Waites (The Thing 1982, Money Train 1995), Joshua Matthew Smith (Morning Sun 2020, The Caped Crusader 2021).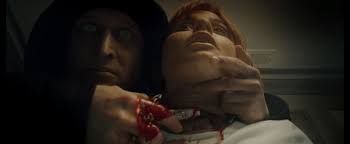 It also stars Sasha K. Gordon (Natasha 2015, Zulu Wedding 2017), Sabina Friedman-Seitz (The Florida Project 2017, Fingers 2019), Allie Marshall (Blood Pie 2020, Dead Reckoning 2020), The 45 King (Hancock 2008, Zach and Miri Make a Porno 2008), and Remy Ma (Take the Lead 2006, Hustlers 2019).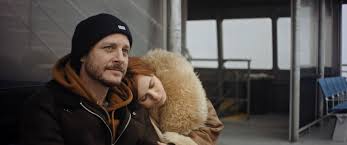 Got The Time?
This is a fascinating time loop film, akin to the likes of Happy Death Day (2017) and Source Code (2011). It's captivating, intriguing, and completely immersive. It's clever and engaging with an ending that you'll never see coming. 
The film starts out slow, but soon it picks up speed, leading to one hell of a climactic conclusion. The acting is phenomenal; genuine and believable, and the editing is fantastic. Also, the cinematography is extraordinary and definitely noteworthy. 
Every now and then you come across a film that truly displays what indie cinema is all about. This is one of those films. It's hypnotic, haunting, and one seriously twisted trip. It'll keep you on the edge of your seat until the very end.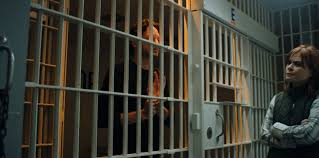 Final Thoughts
 6:45 is absolutely brilliant. It's taut, tense, and riveting. If you're a fan of dark, edgy, psychological thrillers, then this one's for you. It's hip, scary, and deeply unsettling. Give this one a go if you get the chance, you'll be pleasantly surprised. 
Be sure to check out the rest of our Horror-On-Sea 2023 coverage!