Coming Soon to Digital, Blu-Ray, and DVD from Cleopatra Entertainment and directors Kevin Ignatius (My Best Friend's Famous) and Nick Psinakis (J) is a new horror film: The Long Dark Trail. The film stars Trina Campbell, Brady O'Donnell, and Carter O'Donnell.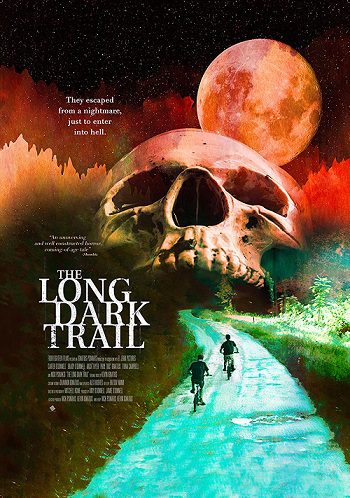 The Long Dark Trail (2022) Synopsis
After two impoverished teenage brothers manage to escape their abusive father, they embark on a treacherous and haunted journey in the hope of finding their estranged mother who has joined a sadistic cult, deep in the woods of Northwestern Pennsylvania.
Check out the trailer below:
The Long Dark Trail will be available on February 21, 2023. Watch for it!