Writer/Director Jim Wynorski is the king of B-Movies, boobs, and blood. Over the years he's written, directed, and/or produced nearly 200 low-budget sci-fi and horror films, including Chopping Mall, Deathstalker 2, and Forbidden World. More recently Wynorski joined forces with Charles Band and Full Moon Features to make 50 Foot Cam Girl and its sequel, Giantess Battle Attack! His latest collaboration with Full Moon? An all-new sci-fi horror film: KILLBOTS (2023)!
What do we know about it? Not a lot, but here's a look at the poster art from IMDB! Read on for everything else we were able to gather!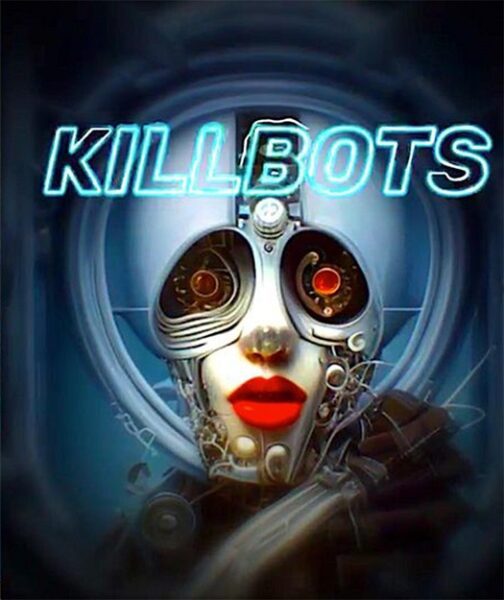 From The Charles Band Full Moon Freakshow Podcast
Charles Band sat down with Jim Wynorski recently on his Full Moon Freakshow Podcast, and the pair of B-Movie kings talked about a variety of topics. In the end, they spend a few minutes talking about KILLBOTS, and here's what they said:
They are filming over the course of about 30 days.
It is/was shot on location in California at the abandoned Lake Dolores Waterpark
The story focuses on a female, killer robot, who is chasing 3 other attractive female cast members (because it's Wynorski!)
According to IMDB, the cast includes Sydney Thackray, Rib Hillis, Rocky DeMarco, Dare Taylor, Lauren Parkinson, Mike Gaglio, August Kyss, Todd Senofonte, Gail Thackray, Janelle Delabar, and Becky LeBeau.
Here's a post I spotted at actress Rocky DeMarco's Instagram!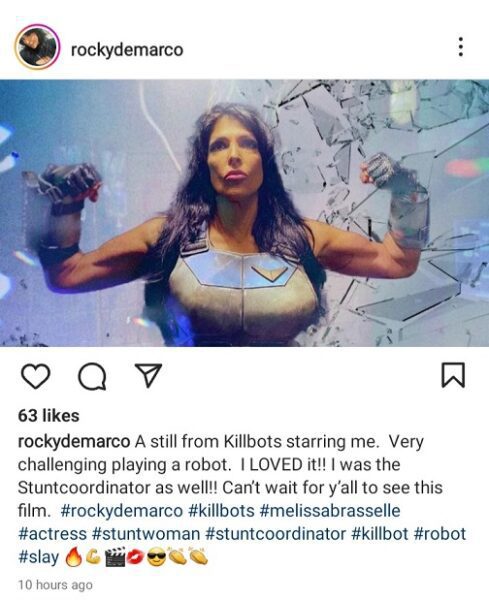 I didn't want to lift the pictures, but if you want to see more stills from the set of KILLBOTS, you can go stalk Jim Wynorski on Facebook.
The rest of the Full Moon Freakshow Podcast is pretty cool, featuring lots of stories from Wynorski's career. The duo also talks about the original film that was meant to have this title.  That film became Chopping Mall. You remember that one, right? Check out our badass retro review!
KILLBOTS appears to be on track for an April 2023 release on the Full  Moon Channel. We'll bring you more info and a trailer as it becomes available!