Shudder is the world's premiere horror streaming service, and you know we are big fans! Maybe even Stans? We're always excited to see what they have cooking, month after month. February is here, and it's time to celebrate with new content that's sure to have horror fans excited!
What does Shudder have in store for horror fans for Valentine's Day month?
Read on for the details!


Shudder February 2023 Highlights
Shudder kicks off February with the critically acclaimed Skinamarink, as well as the topical My Bloody Valentine 3-D, Fear No Evil, and the eternally underrated Return of the Living Dead III. Watch out for The Stepfather II and III on the 6th before Joe Bob and Darcy return on February 10 with Joe Bob's Vicious Vegas Valentine!
Check out the full February, 2023 lineup below!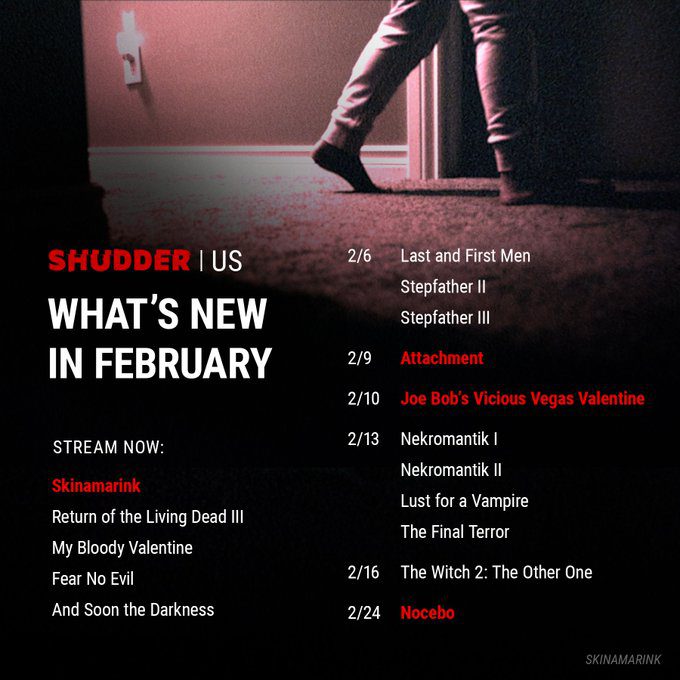 Excellent! As always, we are stoked!
What are you looking forward to most in February? Tell us in the comments!