Coming soon to theaters from The Avenue Film and director Adrian Grunberg (Rambo: Last Blood) is a new horror film: The Black Demon. The film stars Josh Lucas (The Forever Purge), Fernanda Urrejola (Gossip Girl – TV Series), and Raul Mendez (Narcos – TV Series).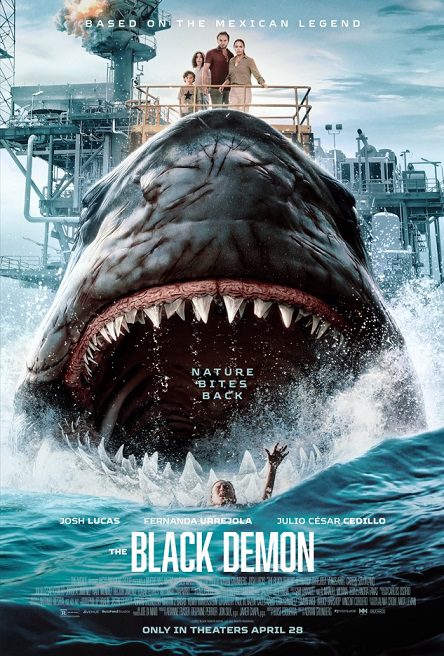 The Black Demon (2023) Synopsis
Oilman Paul Sturges' (Lucas) idyllic family vacation turns into a nightmare when they encounter a ferocious megalodon shark that will stop at nothing to protect its territory. Stranded and under constant attack, Paul and his family must somehow find a way to get his family back to shore alive before it strikes again in this epic battle between humans and nature.
Check out the trailer below:
The Black Demon hits theaters on April 28, 2023. Watch for it!