Coming soon to Blu-ray from Better Noise Films and directors Samuel Gonzalez Jr., Michael Lombardi, and Bridget Smith is a new horror film: The Retaliators. You can read our review here! The film stars March Menchaca (Ozark – TV Series), Joseph Gatt (Titanic 666), and Katie Kelly (Sno Babies).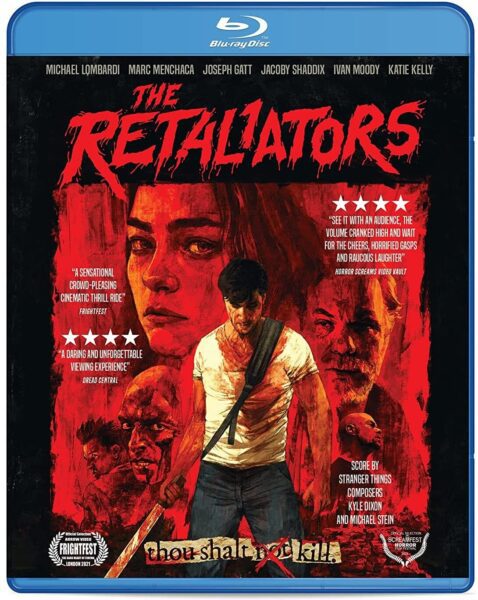 The Retaliators Synopsis
An upstanding pastor uncovers a dark and twisted underworld as he searches for answers surrounding his daughter's brutal murder. A high-octane original soundtrack and cameos from some of the biggest names in rock music set the tone as this horror-thriller reveals a game of revenge played using a new set of rules.
Check out the trailer below:
The Retaliators will be available on February 21, 2023. Be sure to check it out!