I am a big fan of low budget slasher flicks. Anytime I have the opportunity to watch one, I take it. I was offered the chance to review a film called Crazy Lake, and as soon as I saw the synopsis, exclaimed, "I'll take it!" to no one in particular. But I digress. I then cleared my mind of any pre-emptive expectations and hit the Play button. However, the big question is, "What did I think," right?
Directed by Jason Henne and Christopher Leto, Crazy Lake follows a group of coeds who decide to party at a cabin. They get more than they bargain for when they find out that the lake where the cabin is located wasn't always a vacation spot. Starring Ashley Nicole Allen (Realm of Souls 2013, Buried Cain 2014), Libby Blanton (Push 2009, Once Upon a Nightmare 2016), and Michael Ray Davis (The Sacred 2012, Born & Raised 2012), Crazy Lake is quite the ride. You can definitely sense the passion for horror behind the scenes.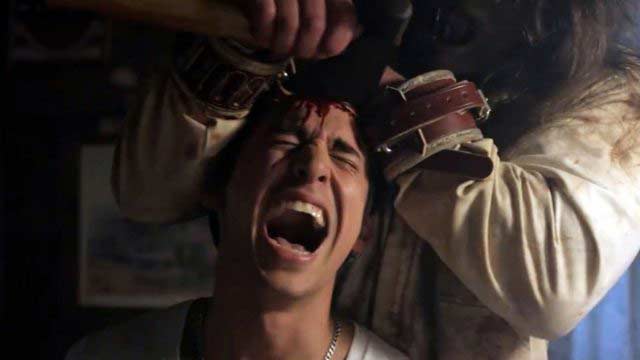 What Works:
Crazy Lake has an incredibly talented cast. I was blown away by their performances. I also liked that the film took the time to let the audience get to know the characters before starting to dispatch them. They all were incredibly believable as a group of friends and are the kind of people you wish you could actually go on a vacation with.
This film also had a decent story all the way around. I liked the concept that the horror was built upon. The title of the film quite literally explains what's going on, but the tale is told in a way that is believable and intriguing. In fact, there were many things I loved about the construction of this story, like the sporadic humor, the gore, and the backstory.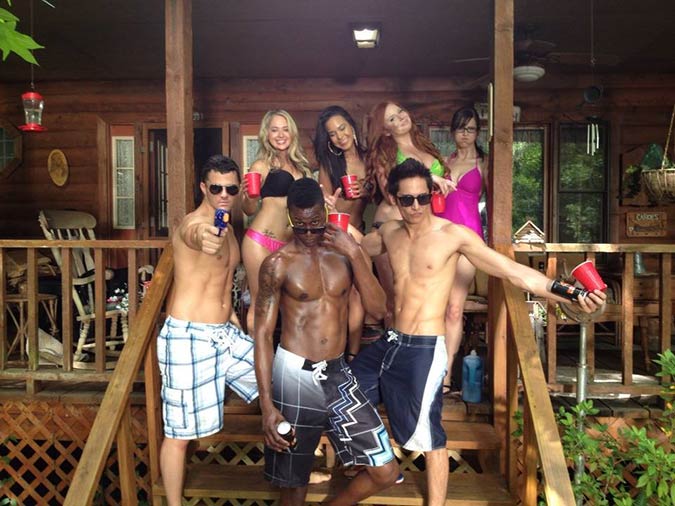 What Didn't Work:
I felt very conflicted with this film for many reasons, but mostly because it was missing the most important aspect of a horror film: the suspense. With all of the time spent getting to know the characters, I would have thought they would have used it more strategically. The chases were non-existent, the death scenes were uninspired, and the villains were less than threatening. With everything this film had going for it, I was incredibly disappointed with how it turned out.
Final Thoughts:
To me, Crazy Lake felt like a rough draft of a potentially great indie horror film. I think the filmmakers behind it have enormous potential. In short, I didn't care for the movie, but I feel that the people behind it, and in it, have incredibly promising futures. This was a really great starting point for them, but I don't believe in giving A's for effort. Overall, I give this film a 4/10 and look forward to seeing where the cast and crew end up in the future.