Shudder is an awesome streaming service. It is one of my favorites. To say I was looking forward to their film, Superhost, is an understatement. A Shudder Original from Brandon Christensen (Still/Born 2018 – read our review here) and starring Barbara Crampton (Jakob's Wife– read our review here)? Sold. So without further ado, let's find out what I thought of Superhost… spoiler free of course!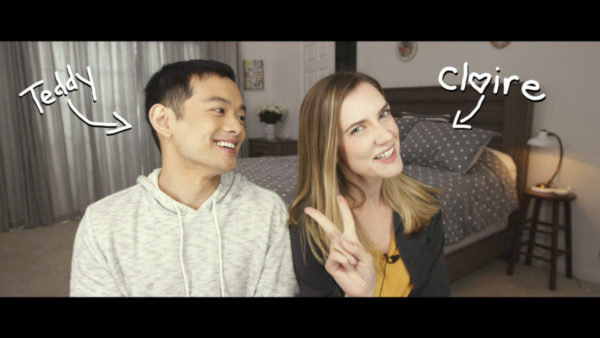 Synopsis:
In Superhost, travel vloggers Teddy (Osric Chau: Supernatural TV series) and Claire (Sara Canning: The Vampire Diaries TV series) share their experiences in and around vacation homes with their subscribers while maintaining a moderate level of internet fame. When their follower count starts to dwindle, they pivot to creating viral content around their most recent host, Rebecca (Gracie Gillam: Z Nation). With all eyes turned towards their "superhost" Rebecca, they slowly start to realize something isn't right, and as they investigate further, they unlock a horrifying truth.
Written and directed by Brandon Christensen, the film stars Chau, Canning, Gillam and Barbara Crampton. Superhost is produced by Kurtis David Harder (Spiral), Christensen, and Chau. Chris Scordo, Darren Sivertsen, Ty Sivertsen, Jon Robinson, and Rob Preston serve as executive producers.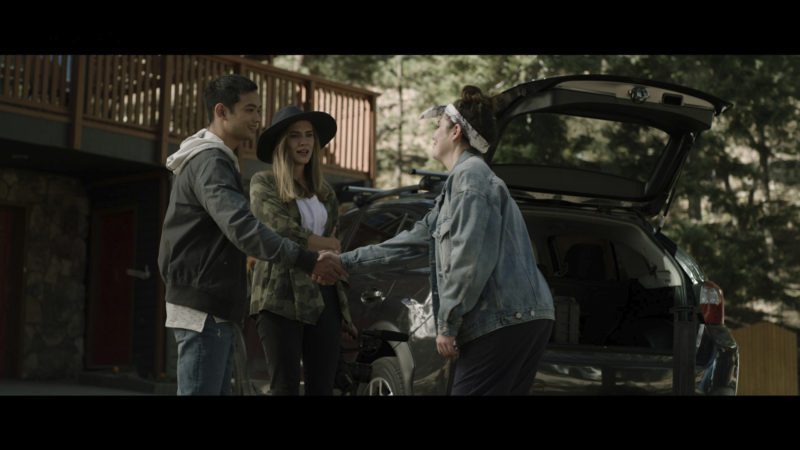 My Thoughts:
Superhost didn't disappoint me. While it may seem that some of the elements are horror movie tropes, this film creates elements that are its own. It will make you think twice before staying at any vacation homes or airBNBs.
The story starts out simply enough. Two travel vloggers, Teddy (Chau) and Claire (Canning), are trying to keep their channel and livelihood alive and not have to keep borrowing money from his parents. They arrive at the house, and the code doesn't work. They try calling the owner, and of course, the reception is spotty. This is where you may think, "This is going to be the typical cell phone out and now what?" scenario. But it isn't like that at all. Rebecca (Gillam), the owner, shows up, and you definitely get a vibe from her. Gracie Gillam is perfect in this role, and I just adored her!
You think you may know how crazy she is, but I guarantee you will not believe how far this goes. You take the journey right along with Claire and Teddy. Even after weird things happen at the house, they decide to have Rebecca be their superhost to help the channel. Soon, they realize there is something not right with Rebecca, and they unearth some dark truths about her and the house. That is where the roller coaster begins. You'll have to watch Superhost to find out how it ends!
The performances are perfect. You really feel you are there in the moment. The location and the house is magnificent. The plot is well paced, and once it takes off, watch out! It is a fun thrill ride. Barbara Crampton shines as Vera. I don't want to give too much away, but she and Gracie Gillam have great chemistry together, as do Osric Chau and Sara Canning as Teddy and Claire.
Superhost packs a lot of punch with few characters and one location. The film uses these aspects to its advantage. I am trying to think of what I didn't like about this film, and nothing sticks out.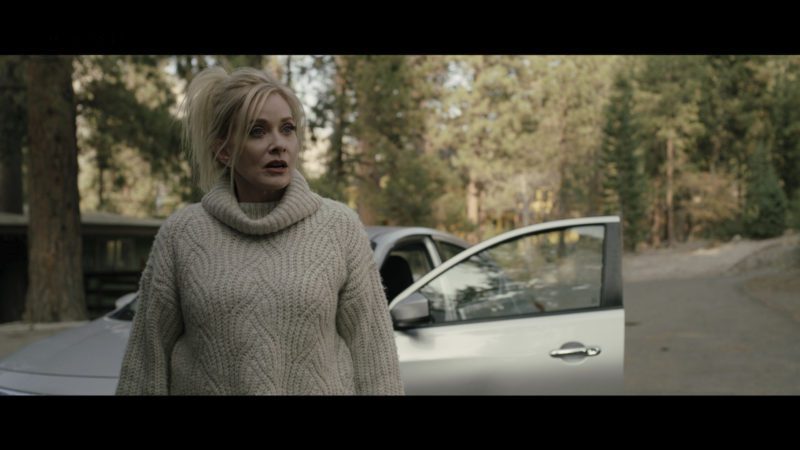 Final Thoughts:
Shudder has done it again! Brought an original to their streaming platform and it's a winner! The writing is smart and the performances are on point! This film is definitely worth the watch, especially for Gracie Gillam! Superhost is now streaming on Shudder. Be sure to check out the trailer below!