Available soon on Screambox and Digital from Cinedigm and directors Neil Morris and Gary Smart is a new documentary: 'Hollywood Dreams & Nightmares: The Robert Englund Story. It features appearances from Lance Henricksen, Eli Roth, and Robert Englund.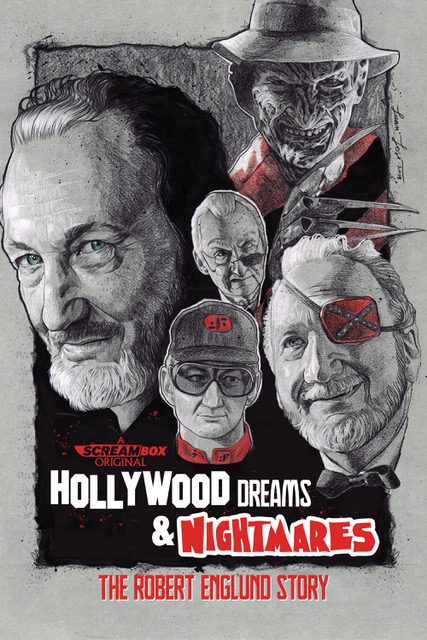 Hollywood Dreams & Nightmares Synopsis
A classically trained actor and director, Robert Englund has become one of the most revolutionary horror icons of our generation. Throughout his career, Englund starred in many well-known movies, but shot to super-stardom with his portrayal of supernatural serial killer Freddy Krueger in the NIGHTMARE ON ELM STREET franchise. This unique and intimate portrait captures the man behind the glove and features interviews with Englund and his wife Nancy, Lin Shaye, Eli Roth, Tony Todd, Heather Langenkamp and more.
Check out the trailer below:
The film will be available on June 6, 2023.