Back in the early 2000s, my friends and I would regularly grace the local movie theater to see the latest horror movies, from Paranormal Activity and The Unborn to The Exorcism of Emily Rose. Therefore, when previews began dropping for Nelson McCormick's Prom Night, it was a given that I'd go. Plus, I had to see Johnathon Schaech (Blue Bridge (2020), who I grew up loving as Jimmy in Tom Hanks' 1996 musical/comedy That Thing You Do!, take on the role of a murderer.
I remember loving the film in 2008, but a lot can change over the years. In honor of its 15th anniversary this month, I did a rewatch to see if Prom Night holds the same scare factor as it did a decade and a half ago.
For those unfamiliar with the movie, it's a very loose reboot of the 1980 release starring Jamie Lee Curtis. The modern version follows Donna Keppel (Brittany Snow, X (2022 [our review]) as she attempts to rebuild her life after high school teacher Richard Fenton (Schaech) becomes dangerously obsessed with her, and murders her family. He's locked away in prison, but of course, manages to escape. Chaos and death ensue as Richard books a room at the hotel where Donna's senior prom is taking place. Needless to say, there are bigger things to worry about that night than who's going to be crowned Prom Queen.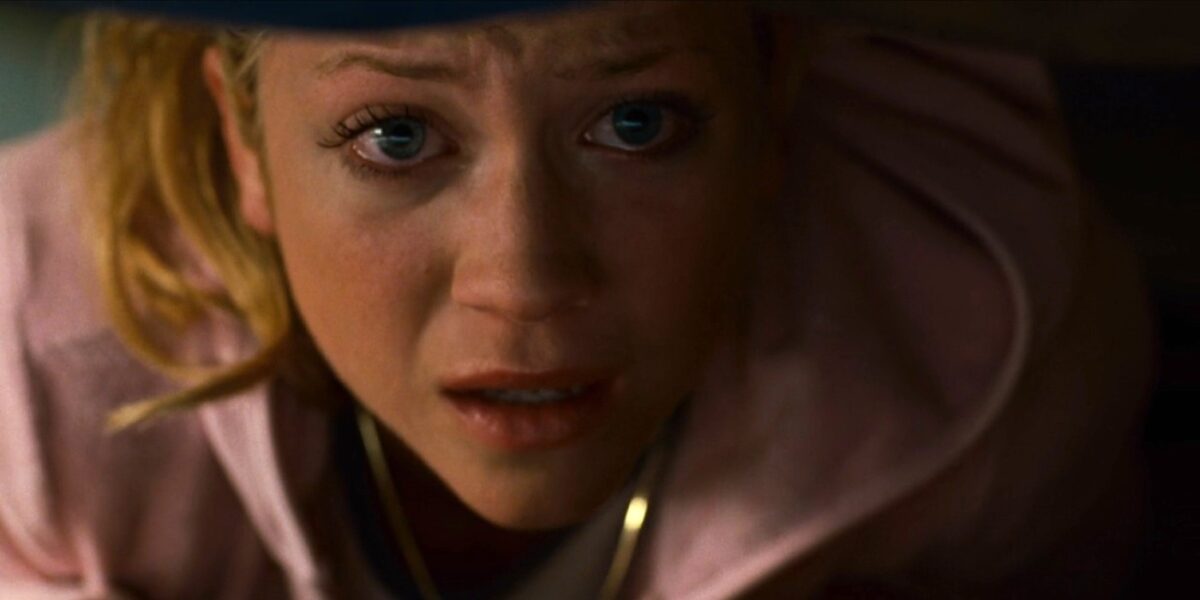 To start, Schaech's performance in Prom Night must be applauded. He doesn't have a mask like Jason Voorhees or a massive butcher knife like Michael Myers. He's just your average-looking guy in a baseball cap who manages to still be creepy AF. In fact, I'm pretty sure he doesn't blink for the entirety of the film. As a continued fan of That Thing You Do!, in which he plays the antagonist of the fictional '60s band The Wonders, it's fascinating to watch him take on the "villain" role in a much larger way.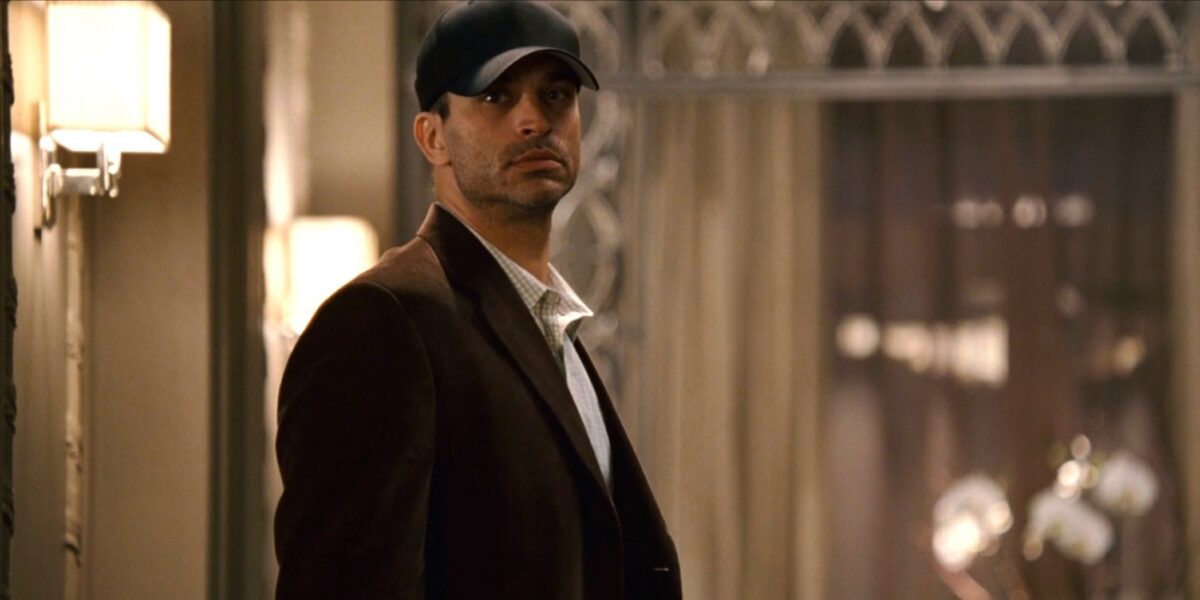 Schaech didn't go into the Prom Night experience with the intention of winging it. Rather, he conducted much research on other serial killers. His goal was to make Donna's stalker seem like someone who could exist in real life. He said in an interview at the time:
I read all these books about Ted Bundy and watched a lot of different, various thrillers and stuff like that to try to, you know, make the character Richard Fenton a little different, unique, more real as opposed to making him a monster.
During my rewatch, Prom Night had me on the edge of my seat just like it did 15 years ago. There's a constant air of suspense and tons of jump scares, especially involving mirrors. There are some kills, but not any super-gory moments. That was perfectly OK with me because this movie isn't meant to be about blood and guts. Instead, it's a mentally-taxing cat-and-mouse game as viewers try to keep tabs on Richard and Donna's proximity to each other in this massive hotel space.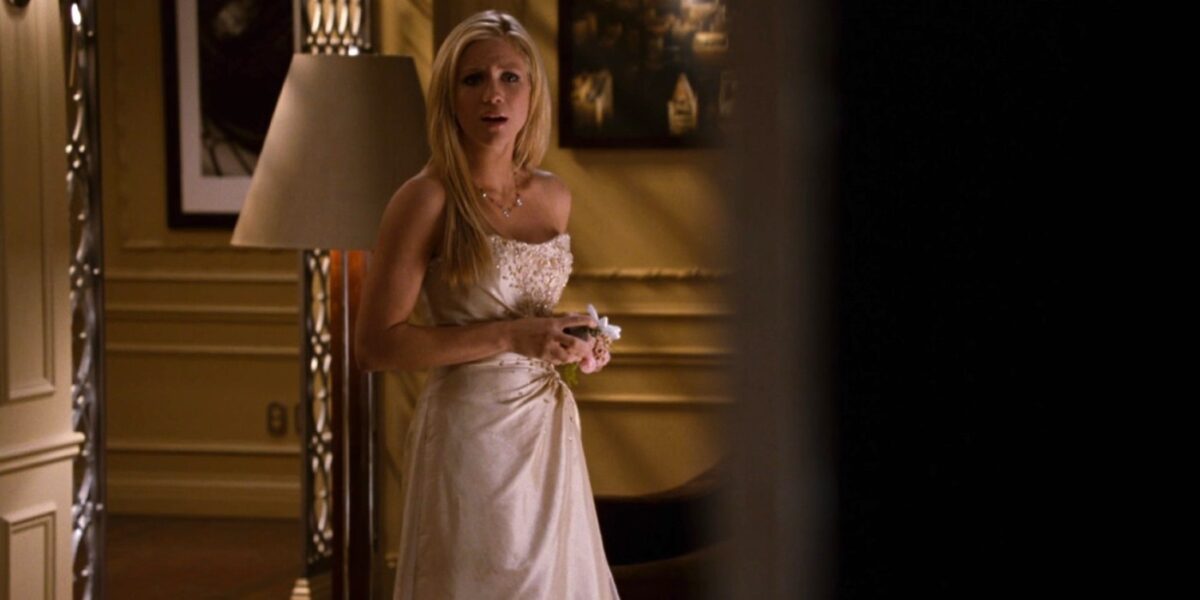 Of course, there are some predictable moments, such as when (spoiler alert), Donna's poor boyfriend Bobby (Scott Porter, Lucifer (2021) doesn't make it to the credits. There's also the eye-roll-worthy moment when the hotel's emergency alarm is going off thanks to Detective Winn (Idris Elba, The Suicide Squad (2021 [our review]), and Donna thinks it's a great idea to head back up to the room alone to retrieve her late mother's shawl.
Because of this, Prom Night has some pretty nasty online reviews. On Rotten Tomatoes, it boasts a defeating 9 percent on the Tomatometer, with critics describing it as "lousy," "unmemorable," and "corny." Snow commented on this during an interview with Collider Ladies Night:
I'm really glad that I was at an age where there were so many other things that I was worried about as opposed to what critics thought of me. I was 21 and I really didn't care about what the critics said. Now, in hindsight, in my 30s, I care a lot more, I think. But I knew that it did really well at the box office, I knew that it was the No. 1 movie for many, many weeks and I knew going into doing Prom Night that it wasn't going to be Schindler's List. I think there's a way of making an experience feel like it was more about the experience than the result. And I did feel like that with Prom Night. I made one of my best girlfriends in that movie, who was in my wedding. A lot of good came from that and so I guess it was a lesson in not caring about the results of something.
Snow made a good point…McCormick wasn't trying to reinvent the wheel with Prom Night. While the plot might be predictable, the film has a high level of suspense, a solid cast, and, my personal favorite aspect, a final scene that's not open-ended. Oftentimes with horror films, they try way too hard to create a thought-provoking conclusion that hints at a possible sequel. With Prom Night, Detective Winn shoots and kills Richard Fenton. The end.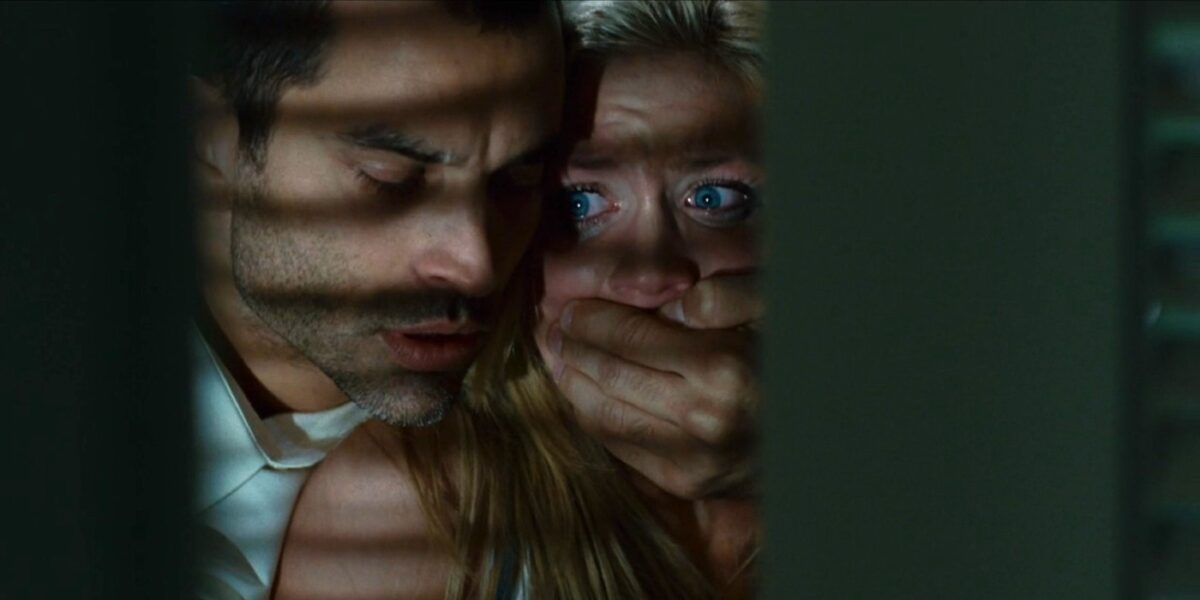 Prom Night (2008) Final thoughts
I enjoyed Prom Night just as much — if not more — than I did upon its release 15 years ago. It's a perfect blend of the typical teen trope (will the average girl be prom queen over the bully?) and an edge-of-your-seat stalker flick. While it's not a movie I intend to watch on a weekly basis, I will be viewing Jimmy in a fresh light…and hoping his bandmates lock their hotel doors at night.