The all new, horror fantasy feature film PINK RABBIT (2021), written and directed by the female filmmaker Zetkin Yikilmis, is coming your way soon from Gravitas Ventures. The movie was shot with a two-person crew on a tiny budget, and it's been racking up nominations, official selections, and awards on the festival circuit. You're going to want to check this out.
Have a look at the trailer, then read on for the details!
PINK RABBIT (2022) Synopsis
The protagonist Martha's daily trip from work to home and her young son becomes a nightmare as a figure dressed like a Pink Rabbit crosses her path.

The Rabbit — played by professional wrestler Roland Ionas Bialke — forces her into three bloody quests, through three different time periods. Can Martha win these challenges and keep her promise to put her son to bed?
Zetkin Yikilmis wrote and directed the film and also stars, alongside Roland Bialke, Claus Peter Seifert, Jacob Maximilian, and David Ketter.
Here's a look at the poster art!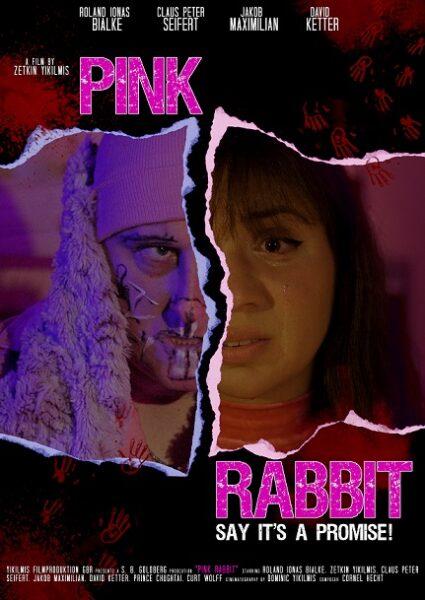 PINK RABBIT hits Blu-ray, DVD, video on demand, and digital platforms on September 13, 2022, from Gravitas Ventures. Watch for it!
Wow, this looks really messed up. In the best way, of course! We are very much looking forward to seeing what they did with such a small crew and budget.
What did you think about the trailer? Are you going to check this one out in September? Tell us in the comments!