Looking for something new to watch this weekend? Sylvester Stallone plays an aging, retired superhero in the new Amazon Prime original film, SAMARITAN! We caught the trailer recently, and it looks badass!
Check it out!
SAMARITAN (2022) Synopsis
Thirteen year old Sam Cleary  suspects that his mysteriously reclusive neighbor Mr. Smith  is actually the legendary vigilante Samaritan, who was reported dead 25 years ago. With crime on the rise and the city on the brink of chaos, Sam makes it his mission to coax his neighbor out of hiding to save the city from ruin.
Julius Avery directed the film. It stars Sylvester Stallone, Javon "Wanna" Walton, and Pilou Asbaek.
Here's a look at the official poster art!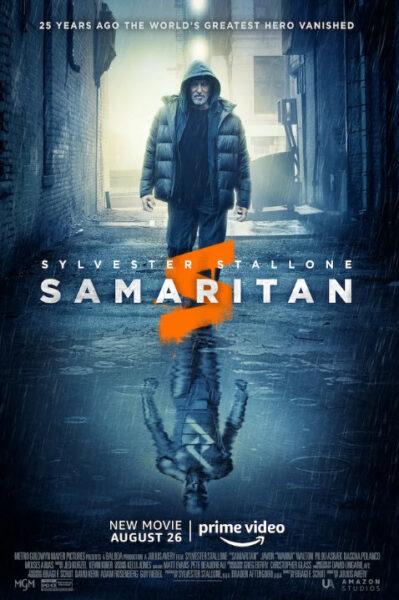 SAMARITAN premiered on Amazon Prime Video on August 26, 2022 and is streaming now. Check it out!
Can't wait to watch it this weekend! It looks pretty rad. What did you think of the trailer? Are you going to give it a watch? Tell us in the comments!