Welcome Villain Films is excited to announce that their Last Shift (read our review here) Reboot has a new title: Malum. The film is directed by Anthony DiBlasi (Dread) and stars Jessica Sula (Split), Candice Coke (The Algerian), and Chaney Morrow (Wrong Turn – 2021). Thanks, Bloody Disgusting for breaking the news!
You remember Last Shift, right?
Malum Synopsis
Thrusting viewers into a relentless, adrenaline-fueled, bloody cult nightmare, MALUM focuses on a rookie police officer who willingly takes the last shift at a newly decommissioned police station in an attempt to uncover the mysterious connection between her father's death and a vicious cult. Throughout the night, she finds herself barraged by terrifying supernatural events while unveiling the truth behind her family's twisted past.
Filmmaker Anthony DiBlasi had this to say:
"With this new film, we really wanted it to stand on its own, and giving it a new title absolutely does that. The name 'Malum' is not only a major element of the plot and how things unfold, but that word, in some of the oldest languages in history, means 'evil' and 'an offense against right or law,' which seamlessly ties into the twisted, horrific themes of the film. Once audiences see the movie, they won't soon forget the name 'Malum."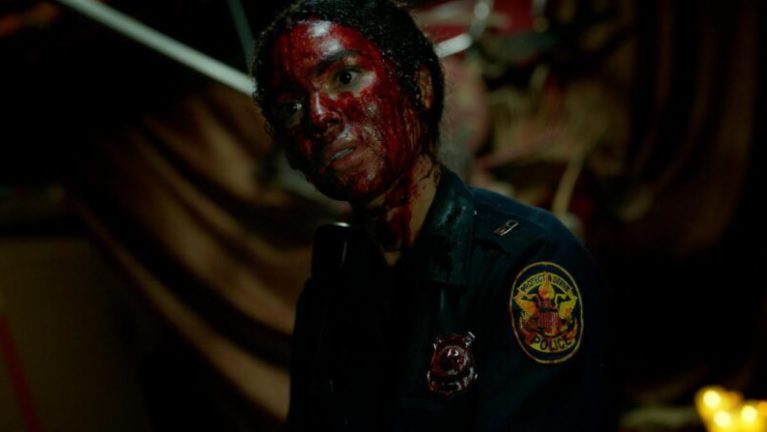 We'll bring you more info as it becomes available!