In 2015, horror fans were gifted with some phenomenal, original horror films: Babadook, It Follows, Creep, and The Visit. Some of these were highly anticipated while others were hidden gems, but the reaction from people was roughly the same. Audiences either loved these original stories or they hated them and didn't understand what all the fuss was about. We've covered many of the films mentioned above, but this time, we're going to Grandma's house in the horror thriller, The Visit.
The Visit was directed and written by M. Night Shyamalan – this in itself had people going crazy after the breaking news that came out about the film. Shyamalan is a hit or miss director and we never know what to expect. We can't rule out the fact he's done amazing things because in films like The Sixth Sense and Signs he blew his fans away with fantastic stories, perfect casting, and twists that left a lasting impression. In the last few years, however, his work hasn't impressed fans much, leaving many anxious about The Visit. It was released on September 11, 2015, with an awesome cast, starring Olivia DeLonge, Ed Oxenbould, Deanna Dunagan, Peter McRobbie, and Kathryn Hahn.
The film begins with a mother (Hahn) telling the camera that her estranged parents wrote her about wanting to meet their grandchildren. Despite their mom's hesitation, Becca (DeLonge) and Tyler (Oxenbould) are eager to meet their grandparents and decide to document the whole experience on their video camera. When they meet Nana (Dunagan) and Pop Pop (McRobbie), they seem like the typical sweet old couple who love to make silly jokes and bake a pie or two. But after only a few short days, both grandparents begin to show increasingly odd and bizarre behavior that frightens the children. Are they just getting old or is there something else no one is expecting?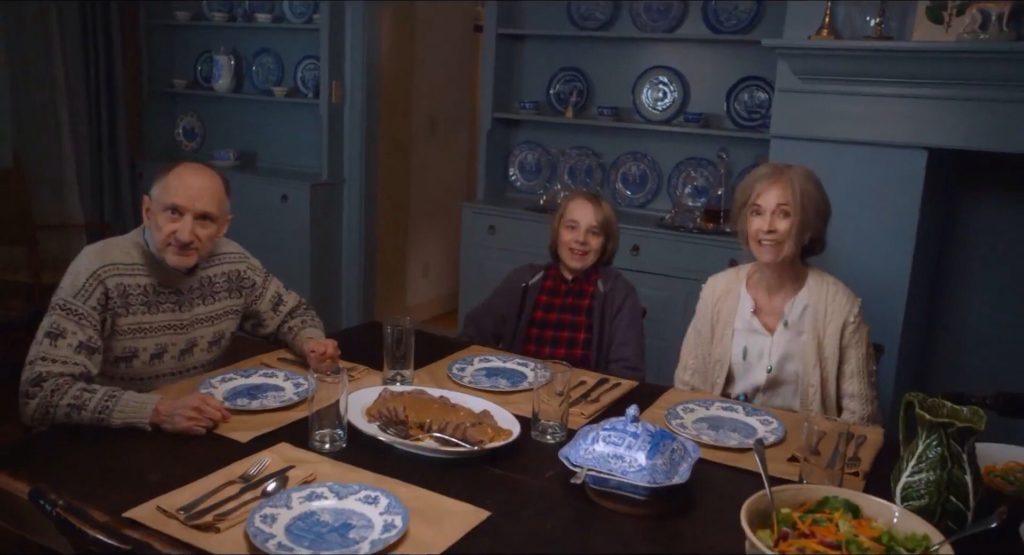 First of all, they did awesome with the casting. All of the characters are great and have big personalities. The kids are both going through their own pain from their dad leaving and have weird quirks that help build up the story. Tyler is probably one of the best things about the film. His comical commentary provides much needed relief from all the bizarre things going on. This comic relief is necessary for this type of story – it's meant to keep you from taking everything too seriously. Nana (even more so than Pop Pop) is incredibly creepy; she gave me the heebie-jeebies, so kudos on that. I would have never eaten anything she made for me after day 2, just saying.
The other thing I loved was that, like most M. Night Shyamalan films, The Visit has an epic twist. I personally did not see this one coming, which always makes me happy – some people don't like surprises, but I do. I had my suspicions of what I thought was going on, but I was completely wrong. During the entire film, the audience is trying to figure out what is going on with Nana and Pop Pop and once the moment finally arrives – holy fuck!
The only big flaw I can see in this movie is the fact that the mother let her kids go to her grandparents. Yes, for most people, going to your grandparents for a visit isn't out of the ordinary. However, this woman hadn't seen her parents for over 15 years! She left them on bad terms when she was 19 and never talked to them again until they looked her up on the internet many years later to meet the grandchildren. Not suspicious at all? Wouldn't you want to make sure your children were okay? A lot can happen in 15 years, people change, so even if all the weird things that went on didn't happen, who knows what her parents were thinking. If I were her, I would have gone with them, despite the past and my feelings about what happened. But that's a different story…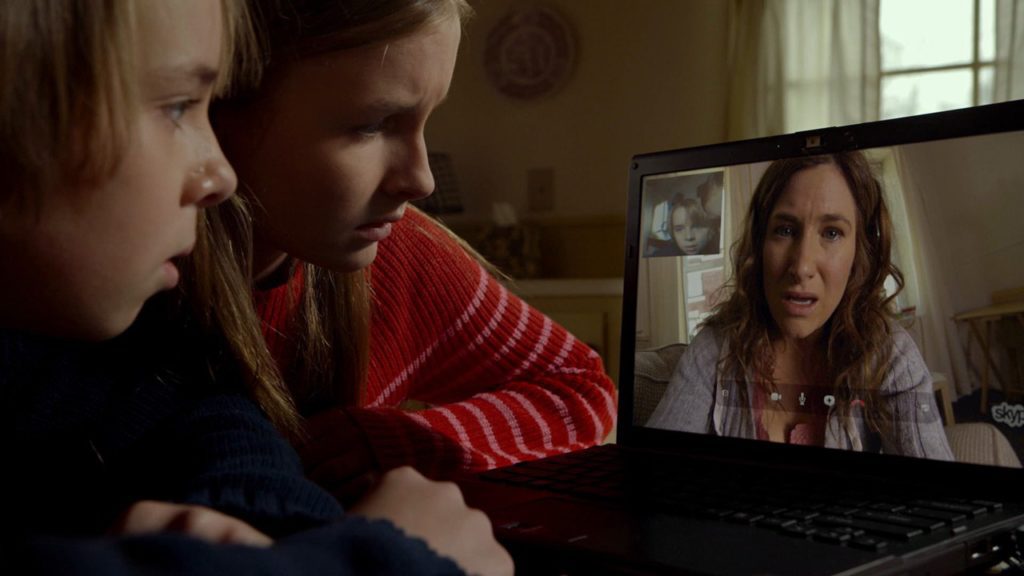 Final Thoughts: Did The Visit live up to its hype? Some would say no, but overall I would say this was a well-made, dark comedy with horror elements. It has the right mix of thrills and laughs that keeps the audience engaged. The characters and story were original and the twist is something to be seen! If you have had your doubts about this one, check it out for yourself, and try to guess what is really going on.