Out of any other genre of film, horror benefits the most from indie endeavors from bold filmmakers. Those endeavors always require some monetary resources and some distribution pull behind them. The more fans can see these films, the better. With that said, it's big news when it happens on a larger scale. The V Channel and Rustic Films are joining forces to finance, produce, and distribute ten films from very different filmmakers.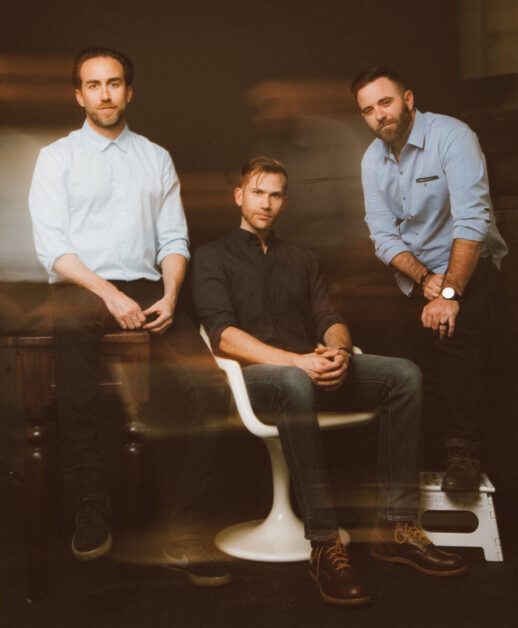 From the official press release:
V Channels and Rustic Films have formed a partnership to incubate, finance, produce and distribute a slate of ten micro budget feature length genre films from a group of diverse filmmakers from around the world. V Channels will fully finance the ten features, with Rustic Films spearheading the curation and overseeing production on the slate. Production will commence starting in early 2023 on the initial films. XYZ Films will serve as Executive Producers and help with the curation, and also help facilitate premium sales and distribution for some of the films to be determined at a later date, after completion. Rustic partners Justin Benson and Aaron Moorhead are clients of XYZ Films' management arm, which brokered the partnership on the slate.

Jamie Freed of Momentus Media and Giulia Lupetti brokered the deal on behalf of V Channels and both will also be executive producing the films thru this new partnership. Nate Bolotin of XYZ Films brokered the deal on behalf of XYZ and Rustic.

Rustic Films has recently been nominated as producers of the coveted John Cassavetes Award for best feature film made for under $500k at the upcoming 2023 Film Independent Spirit Awards for SOMETHING IN THE DIRT.  The film was produced by Rustic partners David Lawson, Justin Benson and Aaron Moorhead, co-directed and starring Aaron Moorhead and Justin Benson, and Exec Produced and distributed by XYZ Films.

V Channels is the largest network of YouTube movie channels with over 250,000,000 movies streamed every month around the globe across five different languages. With a massive dubbing of 100 titles a month in Spanish, Portuguese, Filipino and Bahasa, V Channels has brought many independent movies to new and never explored markets for the independent movie industry. In August V Channels launched the project #RoadTo100 with the goal of producing 100 micro budget data driven movies for the AVOD market in one year by championing new and emerging artists in the post-Covid era, by financing them and making them part of the revenues generated by the movies.

"Championing new and emerging talents has been our goal since the birth of V Channels. Leveraging on our unique localization process and the immense reach of YouTube to bring to the world independent movies that found insurmountable obstacles to reach the world. With XYZ and Rustic, not only we are championing emerging artists now, but bringing them a dream team to have the best shot to succeed in the entertainment business," said V Channel's Mario Niccolo Messina.

"When the idea of this slate was proposed to us, we leapt at the opportunity to be involved. We at Rustic have always been advocates for grabbing a camera, some friends and making a movie. This slate will allow people that may not otherwise have had the opportunity or the resources to do just that. We have been tirelessly scouring the globe to find filmmakers and projects that showcase what can happen when you allow talented visionaries the freedom to tell bold stories," said Rustic's David Lawson.

"Nothing is more rewarding for a talent manager, than discovering new talent.  This new venture with Rustic, XYZ and V Channels not only enables Momentus to partner with some of the best Film companies in entertainment, it will also give our community members the opportunity to kickstart their careers with roles to get discovered and RISE TO THE TOP!" said Jamie Freed of Momentus Media.

"As artists we are born to take risks. This new adventure with Rustic and XYZ, enables us to give opportunities to women and men that didn't get any before. As an artist myself I know how important it is to feel seen and to find someone that gives you a chance to shine your light and believe in you. Where I come from it was difficult for me at the beginning to feel free to be myself and it seemed impossible to find my way into the movie business. I felt I was doing something wrong or the system was wrong. This is why, I am proud and sure this new journey will help  all those talents that are struggling to find their own ways and to give them a fast track to believe in their own talents, restore their love for what they do, and most of all to prove that the entertainment business can be an accessible and  welcoming place instead of  a "locus amoenus" or an impossible Olympus, that it used to be," said Giulia Lupetti.