It's been three years since I reviewed Tory Jones' The Wicked One (read that review here). There has been much talk over the past few years about a sequel and even one false start, but now the much-anticipated sequel Wicked Ones is finally here. The film premieres in Jeffersonville, Kentucky on October 3rd, but I got a chance to check out before hand. Was Wicked Ones worth the long wait?
Wicked Ones was directed by Tory Jones (The Wicked One 2017) from a script by Jones and Nathan Thomas Milliner (Volumes of Blood: Horror Stories 2016 – read our review here, Confession of Fred Krueger 2015 – read our review here) based on characters created by Jones and Cheyenne Gordon (Scream For Summer 2017). The film stars Richard Hunt, Katie Stewart (The Wicked One 2017), Dale Miller (Angel 2018 – read our review here), Skyler Guthrie (Stage Fright TV series), Brandi Botkin, Morgan Pyle (Extremely Wicked, Shockingly Evil and Vile 2019 – read our review here), James Tackett (The Wicked One 2017), Lucas Dunaway (They See You 2022), Sonya Delormier (Angel 2018), Roni Jonah (The Hornet's Disciple and the Scars She Left 2018 – read our review here), Jason Crowe (Don't Fuck In The Woods 2 2020), Cassidy Rae Owens (The Killbillies 2012), Roman Jossart (Don't Fuck In The Woods 2016), Dwayne D. Depp, Kayla Perkins (Clown Nightmare 2019), and Logan Kidd.
While returning to Carpenter Falls, the Lawson family come to their final confrontation with The Wicked One, a serial killer with whom their last encounter has haunted them for a decade.
Wicked Ones is a film that I have been anxiously awaiting for three years now. I'm ecstatic to say I wasn't disappointed. The film reunites Katie Stewart and Dale Miller as the survivors from the first film, Alex and Adam, which I was really happy to see as I'm a huge fan of Katie and Dale, especially when they are together. They have a family in this one, and something about seeing Alex and Adam together with a few kids feels right.
They return to the town of Carpenter Falls to take their son Daniel, to his punk band's show. Things soon take a turn for the worse as Alex starts to experience visions of her dead friend, Olivia, telling her to leave. The Wicked One returns, and this time, he's got a couple of Wicked One-inspired sibling killers in tow. Of course, people start dying.
Wicked Ones is even more brutal than the first film. The addition of The Mathis Siblings adds a sadistic streak as they seem to relish in killing. It's fun for them. One minor complaint I have about the film is that The Mathis Siblings tend to overshadow The Wicked One as they are more sadistic. They tend to antagonize and play with their victims—one of them going so far as to rape one of them—which felt a little out of place.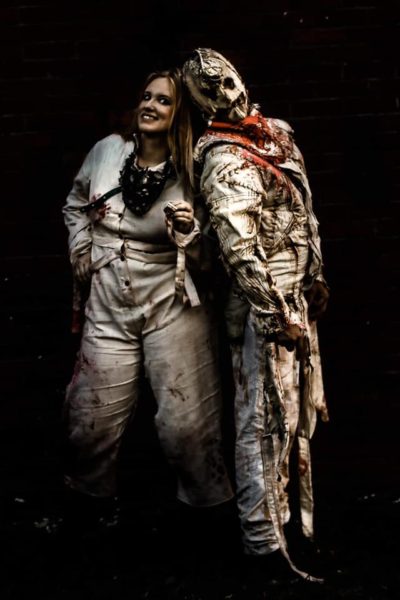 The cast is amazing. Katie Stewart and Dale Miller are excellent as always. They have wonderful chemistry together, and they feel like a couple who have been together for years and experienced very real trauma together. Skyler Guthrie and Brandi Botkin play the couple's two teenage children. I really like their characters, Daniel and Jenna. They feel like real siblings, and they support and protect each other. Roni Jonah and Jason Crowe always put in killer performances, and that is no different here.
The Mathis Siblings are sadistic as hell and have a penchant for playing with their victims before they kill them, which brings a different energy than the first film. Roni's character is the more manic of the two, while Jason has an evil charismatic charm about him. Richard Hunt does a good job of replacing Jack Norman as The Wicked One, keeping the intensity while adding a new layer to the character that shows how he has changed since we saw him last.
One of the few complaints I had with the original film was that I didn't care much for the ending. That isn't the case here. I absolutely love Wicked Ones' ending. The final battle between the Lawson family and The Wicked One kicks so much ass and left me feeling completely satisfied with the end to the series.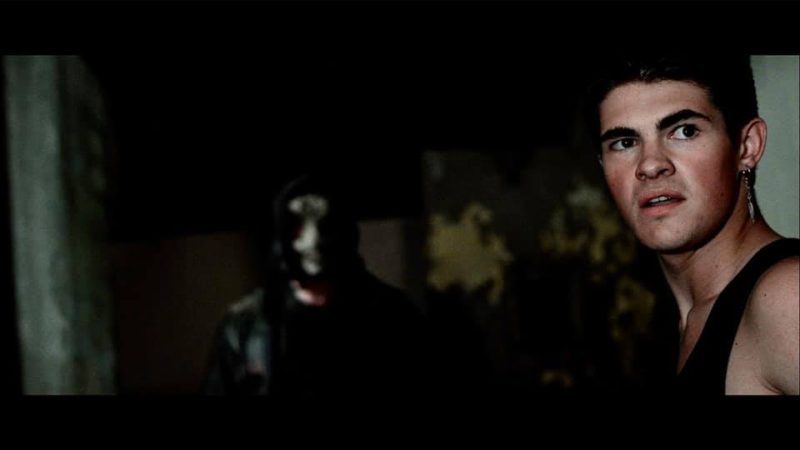 Final Thoughts
Wicked Ones is the sequel to the original that fans deserve.  The film expands on the original's story, ups its predecessor's brutality and brings the story to a fitting and satisfying end. If you were a fan of The Wicked One, I highly recommend Wicked Ones.