In 1993, we saw perhaps the most reflective work that's ever been adapted from a Stephen King novel. The Dark Half went from the page to the screen, and the loyal fans of the publishing powerhouse got to peruse the daily life of King, as a writer with demons in his closet. Thirty years later, The Dark Half still remains one of the most underrated and layered King adaptations of all time. Let's take a look at why it was ahead of the game.
The Dark Half was written for the screen and directed by the legendary George Romero (Night of the Living Dead, 1968, check out our editorial here). It stars Timothy Hutton (#Horror 2015) in the dual role of Thad Beaumont and George Stark, an author with two names of two different writing styles. The fictitious Stark is the edgy and flashy side, that sells books based around sex and violence, while the real-life Beaumont has struggled to move more intellectual pieces. Immediately, you can see the "godfather of the zombies" George Romero having an impact on the story. He directs the descent (and special effects) from one character to the other masterfully, and we can always tell which version of Hutton is on the screen.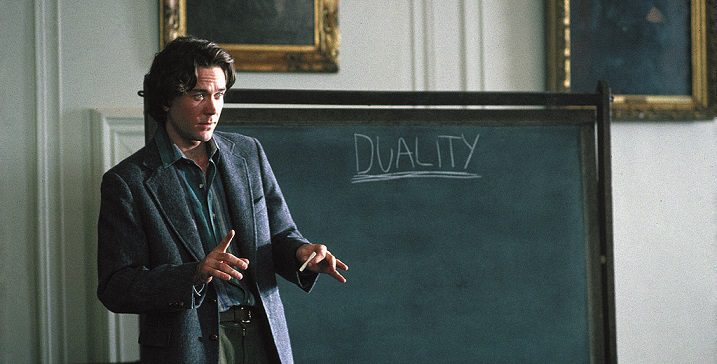 The Dark Half isn't just an allegory for all writers, but specifically for King himself. Somebody in the movie threatens to expose Beaumont for having another pen name, which happened to King in real life. Stephen King penned many books under the pseudonym of Richard Bachman, before he was exposed by an opportunistic fan. In the movie, before Beaumont can "bury" Stark, bodies start to pile up, and Stark gains more of a physical presence. We see a battle between good and evil, as styles and personality traits converge. This too, is true of King's personal life at the time, as he was battling drugs and alcohol while he was writing. The Dark Half explores the themes of the price of success, the effects of vanishing twin syndrome, and the inner struggle that an author faces as he brings his ideas to life.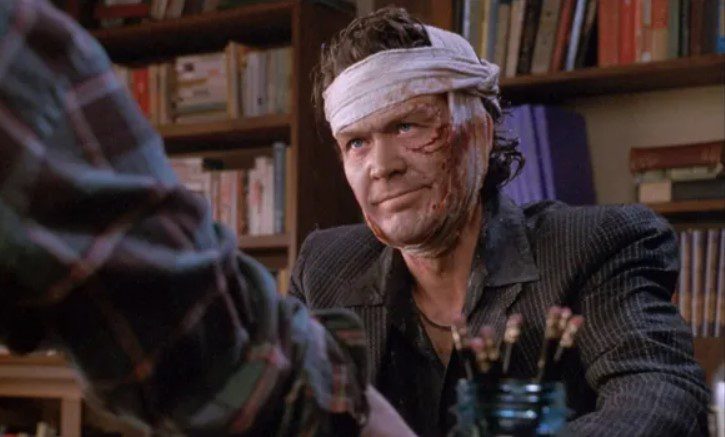 We've seen dozens of movies try to replicate the meta aspects of writing since this movie debuted in 1993, but few have had the lasting effect of The Dark Half. The concept of getting lost in your art is something that all creators can relate to. Sometimes, separating your reality from the world you've spent months creating feels nearly impossible. The idea of your mind conjuring something so macabre that it takes a foothold in your daily existence carries such weight, and those stakes are very well displayed by King, Romero, and Hutton.
Even thirty years later, The Dark Half feels like one of the easiest pathways onto the doorstep of horror's most successful writer.