Billed as a "reboot" of Director Anthony DiBlasi's 2014 underground classic Last Shift, Malum further fleshes (pun intended) out the premise of premise of the first film, and adds more context, details and intricacies to the occult shocker.
MALUM Synopsis
"On a search to uncover the mysterious circumstances surrounding her father's death, a newly appointed police officer, Jessica Loren is assigned to the last shift in a decommissioned police station where a notoriously vicious cult saw their demise years prior. The lone officer at the station, she soon finds herself barraged by terrifying paranormal events, and in the process, is taken on a journey during which she learns the shocking truth behind her family's entanglement with a demented cult leader."
Malum stars Jessica Sula, Candice Coke, Chaney Morrow,  Clarke Wolfe, Morgan Lennon, Valerie Loo, Monroe Cline , Eric Olson, Sam Brooks , Kevin Wayne,  Danielle Coyne,  Natalie Victoria , Christopher Matthew Spencer,  and Britt George.
Opening with a jarring, violent setpiece involving the demise of Capt. Will Loren (Eric Olsen; Raising Helen), we are introduced to his daughter Jessica (Jessica Sula; Split), now a rookie cop, arriving at the soon to be closed Lanford PD station, working her first shift at the same station her father worked his last, one year later. Compounding what soon will be the worst first night on the job in recorded history are the remnants of the Malum Flock cult, harassing the "piggies" throughout the city.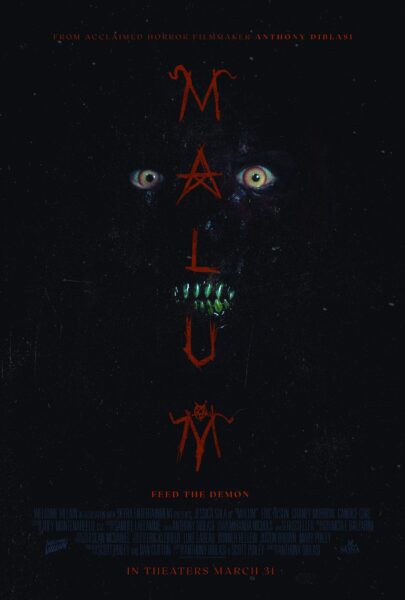 Dealing with the scorn from her co-workers, occult symbol graffiti, increasingly frightening prank calls, and a creepy homeless guy (Kevin Wayne; Tell Me Your Secrets), Jessica is soon plunged into a wide awake nightmare of ritualistic murders, suicides, and morbid visions where it becomes impossible to distinguish between hallucination and reality, or living from dead.
The mystery surrounding her, and her estranged mother's (Candice Coke; The Algerian), ties to the Manson family like cult, led by the deceased (or is he?) John Malum (Chaney Morrow; Wrong Turn 2021, Haunt) becomes incrementally clearer as the film steadily marches toward a shocking, demonic climax.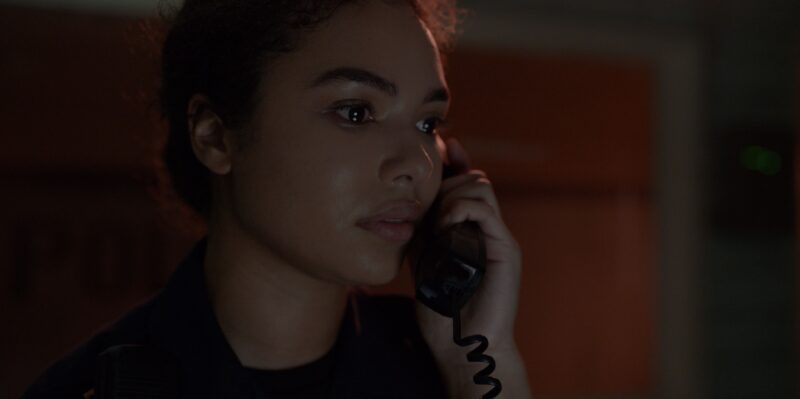 Not being familiar with Last Shift (I watched it after I had viewed Malum), I went in without any preconceived notions or expectations, and was suitably blown away. This, my fellow horror junkies, is exactly what can be done when you have a perfect storm of: excellent writing, capable direction, and an incredibly talented cast (shout out to Yahtzee the pig!). In addition to Sula, Morrow delivers a particularly creepy performance, and Wayne seems to really enjoy himself playing the unhinged, threatening drifter.
Gorehounds will also find plenty to love here as well, as the hyper realistic sanguinary spillage (and excellent demon make-ups) provided by RussellFX is literally all over the place. The film never slows its pace either. A sense of impending dread permeates the film, as you're shoved face first and wide-eyed from one disturbing tableau to the next.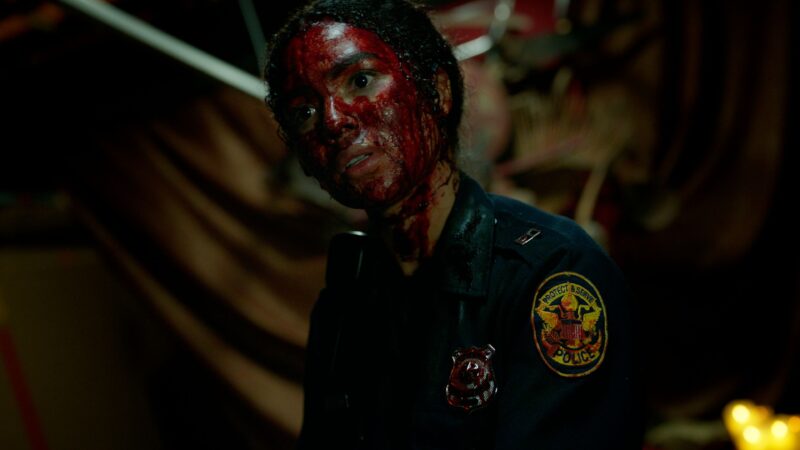 Building on the success of Last Shift, which is an expert study in: tension, suspense, and "oh shit!" moments, with Malum, DiBlasi (who also co-wrote with the late Scott Poiley) weaves an ever growing web of nightmares, bolstered by a benchmark performance from Sula, and also manages to erase some of the ambiguity of the first film. Unrelenting and terrifying, Malum is a grim, hellish cinematic dreamscape of brutality, a truly demented film that leaves the viewer thirsting for the next horrific image and assault on the senses. As one of the most genuinely frightening (even for this jaded genre fan) features I've seen in quite some time, Malum truly belongs among the classics of occult horror.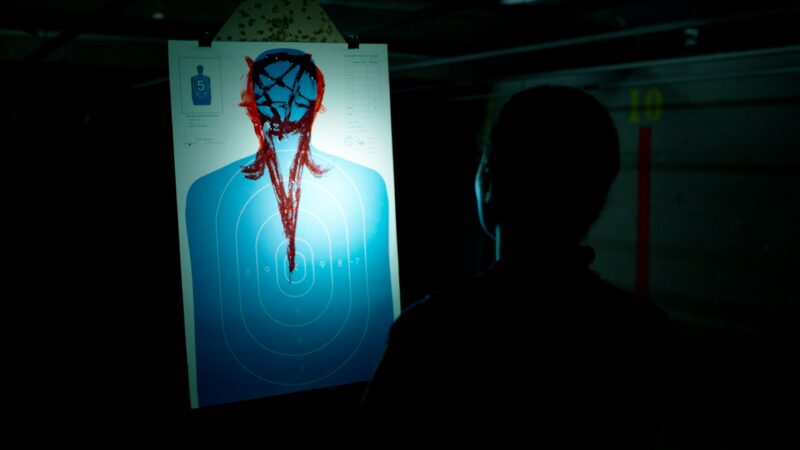 Malum arrives in theaters on March 31st, 2023.