Coming soon to theaters and On Demand from Brainstorm Media and director Alex Lehmann (Meet Cute) is a new sci fi film: Acidman. The film stars Dianna Agron (Shiva Baby), Thomas Haden Church (Hellboy) and Sameerah Luqmaan-Harris (Sharp Objects – TV Show).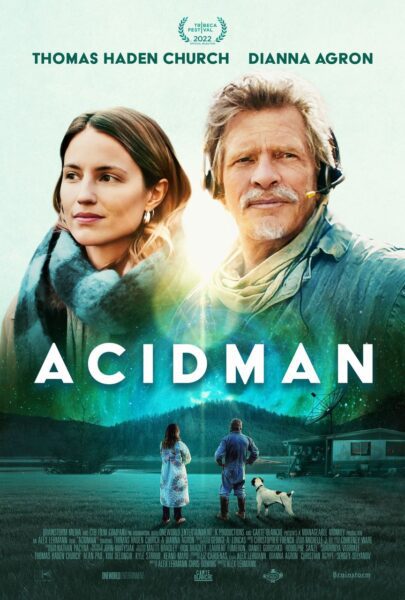 ACIDMAN Synopsis
Maggie tracks down her estranged father Lloyd, now living in the Oregon wilderness obsessed with UFOs; together they attempt to make first contact.
Check out the trailer below:
ACIDMAN will be available on March 31, 2023. Check it out!