One of the reasons I love being a horror fan is the terrifying pantheon of icons we have. Very few genres have characters like we do. Drama doesn't have these iconic figures that survive decades after they've first appeared. We, as horror movie fans, love our heroes.
We elevate our villains to mythic status, constantly remaking their bloody exploits. Icons like Michael Myers, Freddy, Jason, and more carve their names into the world's imagination and stand, like gruesome statues, at the gates of our fandom. They can be twisted and shaped into whatever our stories need them to be.
But why are they almost always men? Since February is officially Women in Horror Month, I'm making a bold statement (which shouldn't, frankly, be bold at all): I think that our icons can be women.
In fact, if all the work that women have done for the genre lately proves anything, it's that they can be just as awesome at scaring the shit out of people as any dude. To celebrate WIHM, I've decided to take a long look at the icons of our genres, the big dudes that'd be on our bloody Mount Rushmore. And all month long, I'll be recasting them as women and presenting cases for the talented women I believe are more than up to the task of the mask.
And I'm starting with one of the genre's biggest…
MICHAELA MYERS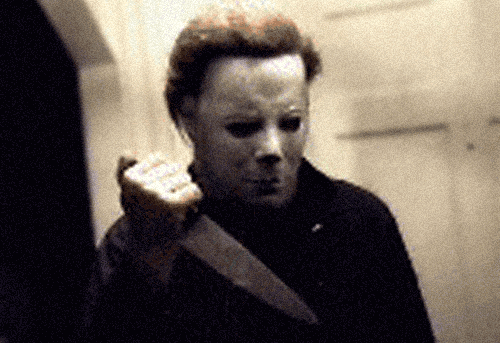 That's right, the newest Halloween (2018) movie shows that Myers still gets plenty of love. So, this month, the William Shatner-faced Shape that started it all is getting gender bent. Freshly escaped from her Women's Mental Institution, she's coming back home to murder anyone living at her old house… and that includes the wide-eyed virgin Lucas Strode. And I've found the perfect candidate.
Gwendoline Christie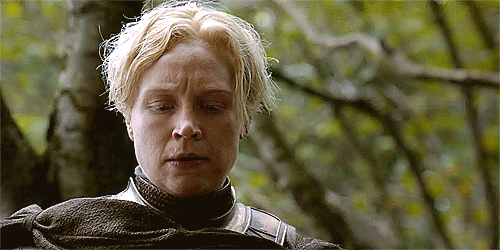 That's right. Game of Thrones' Brienne of Tarth is perfect for Michaela Myers. She's tall, imposing, and, from her time on Thrones, we know she can handle a big blade and do some serious damage. We also know from her work on Star Wars as Captain Phasma that she can make a mask do plenty of work for her character. Imagine this hulking, calculated killer stalking a naive Lucas Strode through the suburb of Haddonfield, slowly picking off his bros and their girlfriends. Her intimidating physique and ramrod posture are tell-tale signs that she'd be right at home in the painter's suit and Shatner mask. She has the chops and the chops to be one of the genre's biggest slashers. Gwendoline Christie is the perfect choice, beating out some stiff competition at PopHorror's Imaginary Hollywood Studio.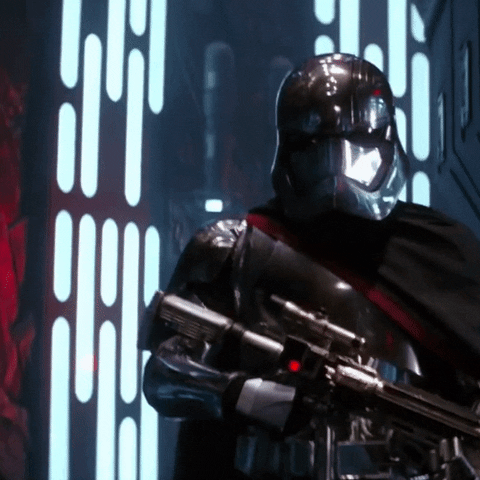 **Honorable Mentions**
Danai Gurira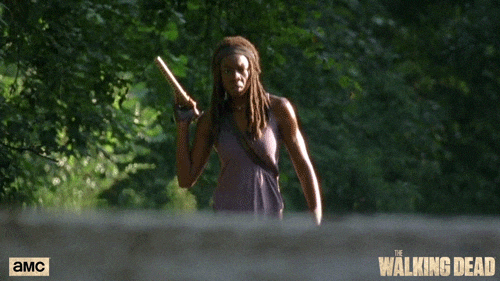 Similar to Christie, she's an imposing actress who acts with an unrivaled physicality. Anyone who's seen Black Panther (2018) or The Walking Dead knows she can cut the sleepy citizens of Haddonfield down to size.
Tilda Swinton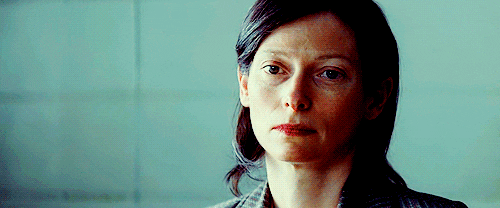 This woman is nothing but angles and fear. She may not have the bulk, but she definitely has the look and and energy of a woman who's stabbed a man so hard he stuck to a door and then looked quizzically at his body. Her work in last years Suspiria (2018) and her smoldering intensity in We Need to Talk About Kevin (2011) tell me she knows a thing or two about a harrowing family drama.
Like our pick? Who do you think should play Michaela Myers? Let us know, and keep an eye out for more recastings from the PopHorror Imaginary Hollywood Studio all February long as we celebrate Women in Horror Month.