Fugue: "a loss of awareness of one's identity, often coupled with flight from one's usual environment, associated with certain forms of hysteria and epilepsy." According to Google's dictionary, the definition of Fugue is as unnerving and ambiguous as Polish director Agnieszka Smoczynska's (The Lure 2015) 2018 release of the same name.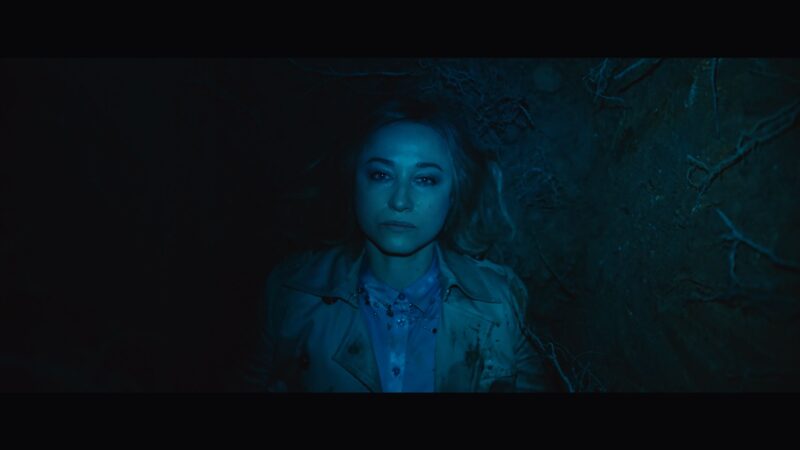 A secondary definition given by Google is "a contrapuntal composition in which a short melody or phrase (the subject) is introduced by one part and successively taken up by others and developed by interweaving the parts;" perhaps this pertains as well to the film as we see the main character, Alicja/Kinga (Gabriela Muskala) struggle to connect and weave pieces of her former, forgotten life, in with the only one she has known for the past 2 years. Throughout the film, Kinga appears in the same casual attire, she has cut her hair to a shorter, punkier style and appears unmoved by pressures to appear or be a certain way, despite her family's pressures.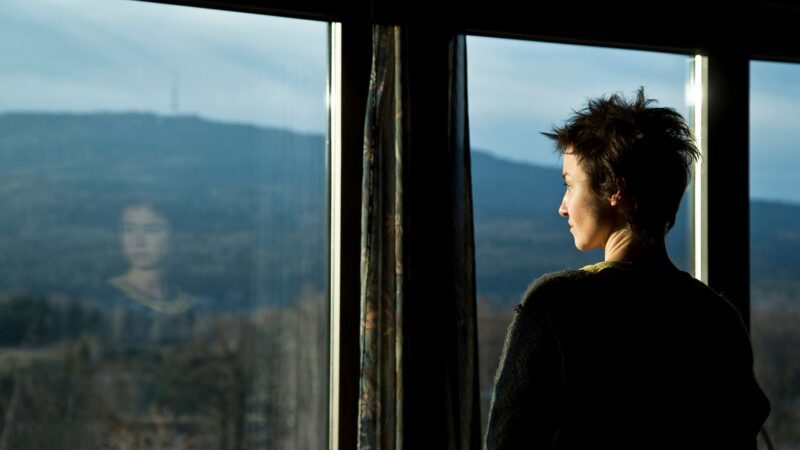 Fugue (alternatively, Fuga) opens with no words, only a lone woman crawling up from a subway track to a platform busy with puzzled and concerned onlookers. This woman begins urinating on the platform, appearing to be unaware of those around her. This scene pulls the viewer in, intrigued by our interpretations of what is occurring, and what may occur next. The wonderful thing about Fugue, is that answers never really come, and we remain in a state of wonder just as the characters in the film. Kinga, does find herself returned to the family and home she has forgotten, but as we watch her bored, disinterested struggle to accept her new (old) life, Fugue begs the question: What defines a human? Is it our memories, our experiences?
Fugue also expands upon this by examining womanhood. Are women by nature, mothers? Wives? If women abandoned society's pressures, who would we be? Interestingly enough, the subtitled film is based on the true story of a woman who appeared on a talk show, stating she had no recollection of her life up until recently. A man, claiming to be this woman's father called into the talk show and said he had not heard from her in months. The woman did not recognize him at all.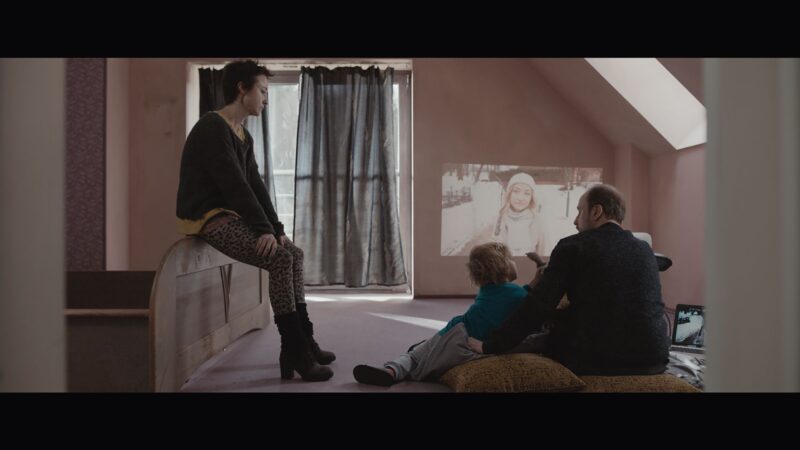 Alongside Gabriela Muskala, is Polish actors Lukasz Simlat as Kinga's husband Krzysztof and Iwo Rajski as young son Daniel. Kinga's mother and father (Halina Rasiakowna, Zbigniew Walerys) also make up half of the troubled family Kinga has left for the past 2 years. Fugue made its North American debut in Los Angeles on March 10th, 2023, and in New York City on March 31st, 2023, to a positive reception.
I found this well-acted, mysterious film a refreshing take on societal ideas about what makes a person 'happy' or 'satisfied'. Fugue is a film to watch if you are as intrigued by psychology and as questioning about the fragility of humanity as I know many horror fans to be. Please watch the official trailer below.