Mauro Borrelli's spellbinding new thriller, MINDCAGE, hits theaters and video on demand soon from Lionsgate!
Check out the official trailer below, then read on for the details!
MINDCAGE (2022) Synopsis
The story follows detectives Jake and Mary as they seek the help of an incarcerated serial killer named The Artist when a copycat killer strikes. While Mary searches for clues in The Artist's brilliant but horrifically twisted psyche, she and Jake are lured into a diabolical game of cat and mouse, racing against time to stay one step ahead of The Artist and his copycat.
Mauro Borrelli (The Recall, The Ghostmaker) directed the film. It stars Martin Lawrence (The Beach Bum, Bad Boys franchise, Big Momma's House franchise), Melissa Roxburgh ("Manifest," Star Trek Beyond, "Valor"), and Oscar-nominated John Malkovich (Bird Box, Ava, "Space Force").
Here's a look at the official poster art!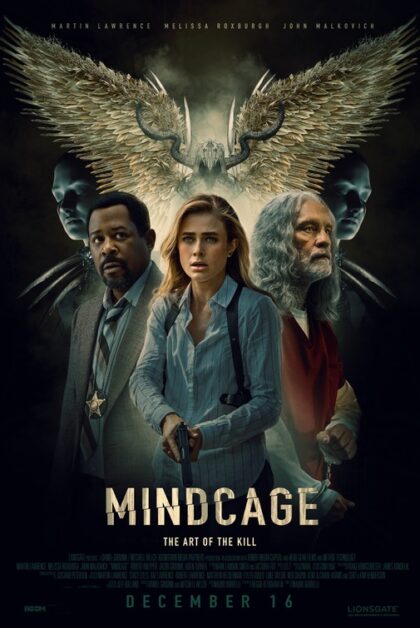 Mindcage hits theaters and video on demand on December 16, 2022. Watch for it!