I grew up in a generation that feared three things: Quicksand, leeches, and the Bermuda Triangle. I never really thought that past the Triangle there was an island. Bermuda Island is the latest Mahal Empire adventure. An intriguing title that definitely caught my attention.
To be honest, after reviewing both Death Count 2022 (read my review here) and Night of the Tommyknockers 2022 (read my review here), I am always up for a Mahal Empire release. This film is a mixed bag of genres. It's a thriller, horror, action, some comedy, and a creature feature. This could have gone either way. It was either going to be a fun blend of genres, or it was going to be a hot mess. So which one was it for me?
Read on for my spoiler-free review!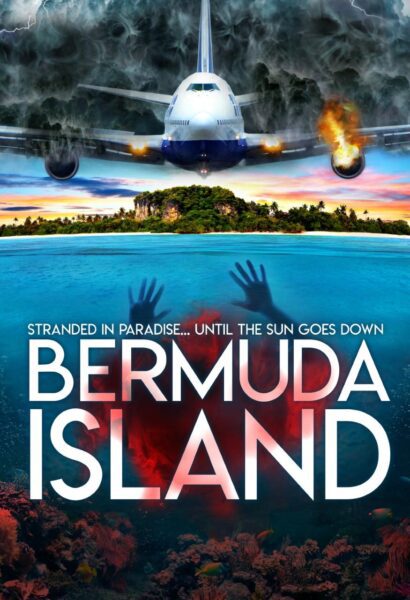 Bermuda Island (2023) Synopsis
Passengers on their way to a tropical paradise crash at sea and find themselves on a deserted island. Desperate to survive the elements and infighting between survivors, they find that the island has more in store for them than they could ever imagine.
Bermuda Island was directed by Adam Werth. Story by Michael and Sonny Mahal. Screenplay by Robert Thompson. It stars veteran actor Tom Sizemore (The Relic 1997, Night of the Tommyknockers 2022), John Wells (They See You 2022), Sarah French (Death Count 2022), Noel Gugliemi (The Fast and the Furious 2001), Victor V. Gelsomino (Night of the Tommyknockers 2022) and Sheri Davis (Night of the Tommyknockers 2022).
Here's a look at the trailer!
My Thoughts
I enjoyed Bermuda Island. It is a blend of multiple genres and honestly, I was leaning toward the final product being a hot mess. But somehow they keep surprising me and it totally works. The film is a blend of horror, thriller, and survival with a splash of comedy and ends up as a creature feature. Mahal Empire has this way of bringing different subgenres into their films and they are effective. The film reminds me of a 90's action flick and that is probably another reason I enjoyed it. That is such a great film genre, in my opinion.
The passengers on a flight through the Bermuda Triangle, crash and find themselves on this beautiful island. This is somewhere you could see yourself vacationing, sipping on a tropical umbrella drink. However, they soon learn this isn't a peaceful happy place and they are not prepared for what is awaiting them on this island. They quickly learn they must kick into survival mode if they want to escape.
The film's definite strengths are the action and the special effects. These creatures are pretty sick looking. I also felt the plot, while like many films, may have a few slight holes, was still fairly solid. The actors brought the characters to life. Although some characters were kinda meh, that was the point, and let's just say they didn't last long in this film. The genres melded to make a fun film to watch.
The ending was not what I expected, in a good way. It's safe to say, I will still be watching the next adventure Mahal Empire release when it comes along.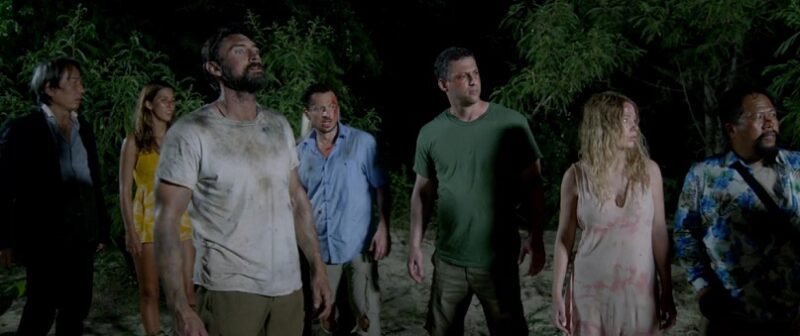 Final Thought
This film is a lot of fun. It definitely has 90's action film vibes, with cool creatures and a solid unexpected ending. Get your popcorn ready, and check this one out. It's currently available on demand from Gravitas Ventures.
Stay tuned to PopHorror for all your news, reviews, interviews, and more!