Witter Entertainment is excited to announce a new release coming to VHS: Living With Chucky. We loved it (check out our review and interview here)!
The film was directed by Kyra Elise Gardner and features Lin Shaye, Marlon Wayans, and Brad Dourif.
Living With Chucky Synopsis
After growing up within the Child's Play franchise, director Kyra Gardner (daughter of special effects artist Tony Gardner) offers a unique perspective on Chucky's lasting impact.
The 2022 Child's Play franchise documentary arrives on VHS with two variants in all new packaging! The standard edition slipcase, and a flip-open slipcase w/ yellow tape (limited to 100). The release is officially licensed from Cinedigm and Screambox, with special features to be announced soon.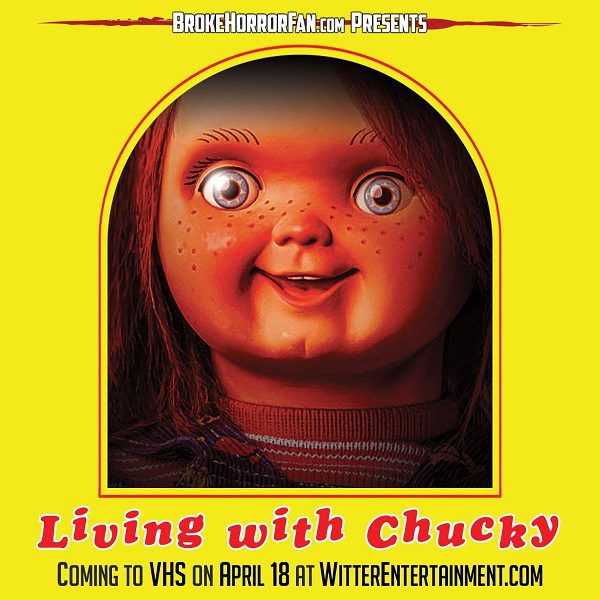 Living With Chucky lands on VHS on April 18, 2023 at 12pm ET/9am PST at the Witter Entertainment website. Mark your calendars!