Beast Mode is a new horror film directed by Chris W. Freeman (Evil Takes Root 2020) and Spain Willingham (First World Problems 2012). The film stars C. Thomas Howell (The Outsiders 1983).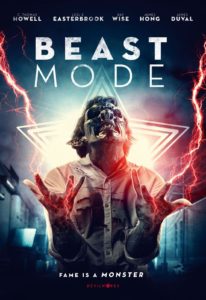 Film Synopsis:
The 80s throwback horror tells the story of a has-been Hollywood producer, who after accidentally killing his lead star, turns to an ancient herbal elixir, in the hope that it will save his career. He makes a dark deal that unleashes a band of bloodthirsty, shape-shifting, ferocious beasts on LA.
The best thing about Beast Mode is how much fun it is. The film is funny but has some sad and scary moments as well. But, the overall tone is quite refreshing. The upbeat music early in the film is a nice touch and gives a wonderfully false sense of security.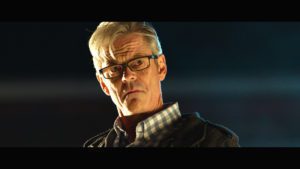 Howell is fantastic as Breen Nash, the has-been producer. His character is sarcastic and humorous, but there is also a sad, almost paranoid side to him as well. His career isn't what it used to be, and Howell portrays that sadness and paranoia very well.
Beast Mode, as whole, is very funny, and the filmmakers mixed the comedy well with the horror scenes. Each actor does a great job and helps add more humor to the story. I found myself laughing at how ridiculous some of the situations Nash and his crew would get themselves into.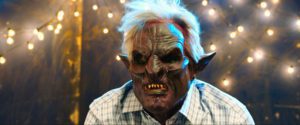 Beast Mode is a true call back to '80s, from the music to the absurd amount of gore. The monster designs are also well done. However, Howell's acting really steals the show.
If you like horror movies with a mix of comedy and thrills, Beast Mode is the film for you. With great acting and a lot of gore, this film is up there with some of the best indie horror has to offer. Beast Mode is now available on Video On-Demand and DVD.
Be sure to follow us on Twitter @PopHorror News for more reviews!