Coming soon in the US and Canada on DVD and Digital from director Chase Martins in a new horror film: Medusa's Venom. The film stars May Kelly (Curse of Humpty Dumpty 2), Becca Hirani (Fox Trap), and Sarah T. Cohen (The Killing Tree).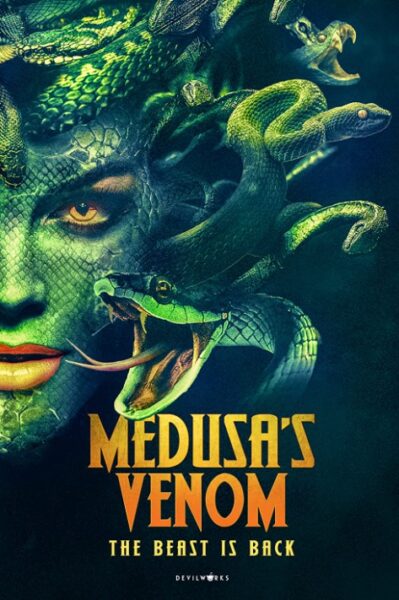 Medusa's Venom Synopsis
Medusa's Venom tells the story of newcomer Lola, who is welcomed into Medusa's circle and endures a powerful ritual that will bring her closer to her new sisters; however what awaits is more influential and dangerous than she ever imagined, awakening the serpent within her.
Check out the trailer below:
Medusa's Venom will be available on February 14, 2023. Happy Valentine's Day!