The horror cinema has been darkly blessed with the talent of many unforgettable actors. Today, we will discuss one of those unique and monumentally talented men, Christopher Frank Carandini Lee. Born 100 years ago on May 27, 1922, Christopher Lee took on roles roles in many Hammer Horror films, including Dracula.  (Read more about Hammer films here.) And for many of us, his voice is recognizable to the point where we can pick it out anywhere.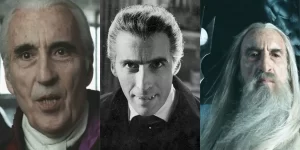 Christopher Lee was a horror-given gift, and like so many others, we lost him to time at the age of 93 on June 7, 2015. But on this day, let's say thank you to the man, the legend, and the darkness himself, because without him, we wouldn't be gifted with his voice or presence. He was beautifully ominous, handsome, and intense, and without his unique renditions in over 280 roles, we wouldn't have his perception of Dracula or the Mummy. He's also played Fu Manchu, Sherlock Holmes, Mephistoles, Rasputin, Lucifer, Prince Philip, King Philip III, Ramses, and even Death itself. We've seen him in two of the most popular franchises in the world: Star Wars and The Lord of the Rings, not to mention all the smaller roles he played, like Doctor Catheter in Gremlins 2: The New Batch. We will always miss him and always cherish his work.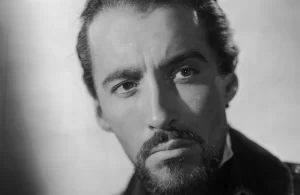 Happy 100th birthday, Mr. Christopher Lee. Let your darkness shine forever.