Don't Breathe (2016) was a financial and critical box office hit 5 years ago. We loved it (read our review here) and were excited to learn a sequel was in development! That sequel will be here in short order! Are you ready for an all new sensory deprivation horror experience?
Check out the all new, restricted, RED BAND trailer below, then read on for all the details!
Don't Breathe 2 (2021) Synopsis
A blind veteran must use his military training to save a young orphan from a group of kidnappers.
Rodo Sayagues, who produced the original film, returns to direct Don't Breathe 2 from a script he co-wrote with original scribe, Fede Alvarez. Stephen Lang (VFW) returns as the blind veteran you don't ever want to mess with. Brendan Sexton III (God Is A Bullet) and Madelyn Grace (Z-Nation) also star.
Here's a look at the new, official poster art!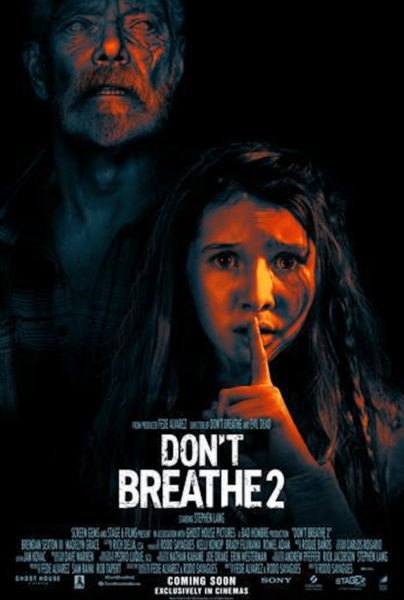 Stop! Hammer time! Yes, this looks great! We loved the original, so you know we'll be first in line to see this one when it hits theaters August 13. Mark your calendars and get your tickets now!
What do you think? Did you enjoy the RED BAND trailer? Are you going to see Don't Breathe 2 in theaters on the 13th? Tell us in the comments!