Stress is something we all go through. Sometimes everything gets to be too much and we just need to get away. What if the getaway winds up being worse than daily life? That is what Roe and Eliza encounter in The Welder.
The Welder (2023) Synopsis
Roe and Eliza, a young couple on a weekend getaway, come face-to-face with the harrowing experiments of a former doctor bent on curing the social blight of racism.
The Welder was directed by David Liz from a script he wrote with Manuel Delgadillo. The film stars Camila Rodriguez (Huracan 2019), Vincent De Paul, Roe Dunkley, Crist Moward (EscapeCation 2023), Anthony Vazquez and Jorge Pico.
Here's a look at the official poster art!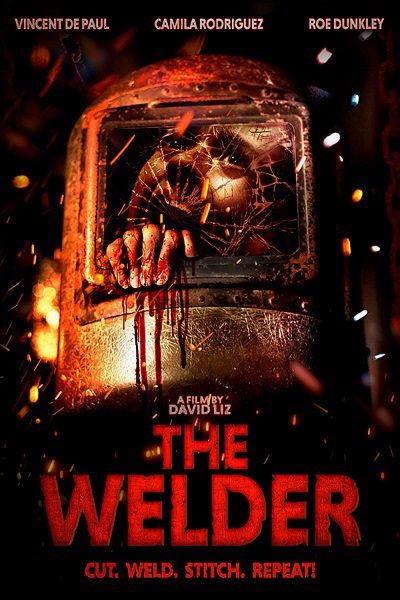 More Than Meets The Eye
The Welder is a film that I hadn't heard of before being offered the opportunity to review it. After watching the trailer I figured I was getting your average run-of-the-mill slasher. This wasn't the case at all, The Welder is much more psychological. It's about how we deal with grief and trauma and the ways that can change us.
It centers on Eliza and Roe. Eliza was a medic in the Army. It's never outright stated but she appears to have PTSD and she suffers from sleepwalking, which has gotten worse over time. Roe suggests that they go away for the weekend so Eliza can get away from the stresses of her life. Roe finds a ranch online and they are on their way but it's obvious from the start things are not as they seem.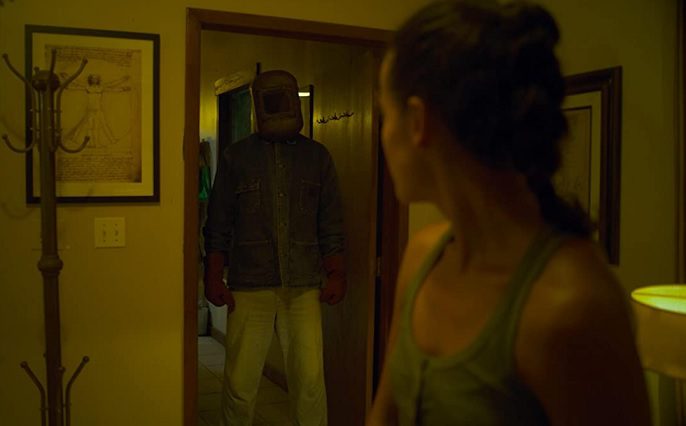 The Welder quickly establishes a feeling of unease that doesn't leave till the credits roll. The final act is pretty shocking. twisted and disturbing.
What really works for The Welder is the isolated setting and the small cast of characters. Eliza and Roe are onscreen for the majority of the 1 hour and 25 minute run time and we, as an audience, grow to care for them. We want them to survive the situation they are in because they are good, likable people. The owner of the ranch, Doctor William Godwin, is definitely a little off, but you really don't know how much he is off until the film's final act. The cast does an excellent job bringing these characters to life. I was highly impressed with Camila Rodriguez. Her character goes through so much over the course of The Welder and she absolutely kills it. Camila Rodriguez deserves to be indie horror's newest Scream Queen. She should be headlining movies.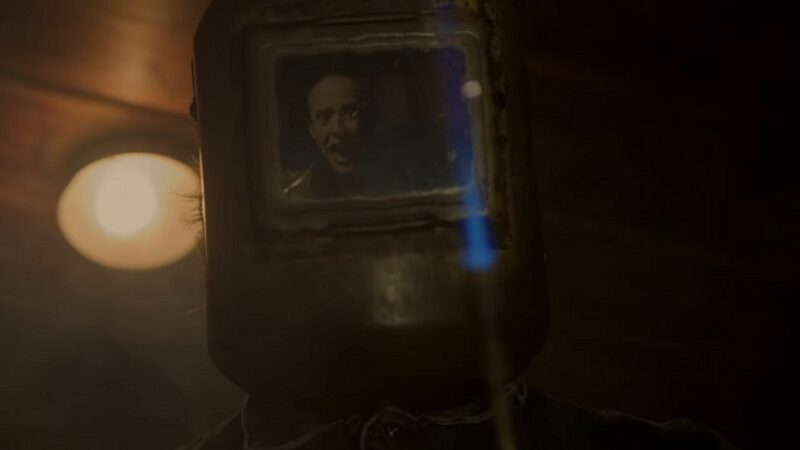 Final Thoughts
The Welder is a stunning debut from David Liz. The film features a wonderful cast, a pervasive feeling of dread, and a final act that is incredibly twisted and extremely shocking.