In all my time watching horror, I have found movies that have shocked and even scared me. The titles that have scared me may be subjective to others. However, I believe that Larva Mental will make everyone uneasy and uncomfortable yet kept them intrigued.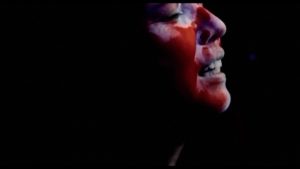 Larva Mental, the first feature film by Writer/Director/Actor Mikel Balerdi and produced by Domiziano Cristopharo (read our most recent interview with him here), is coming soon from Tetro Video. I was first introduced to his work from the short film, "Mouth," from Vore Gore (2021 – read our review here). "Mouth" is a fake flower filled with water that catches you off guard, while Larva Mental is the Joker bazooka gun that fires the giant boxing glove that knocks the shit out of us.
There's currently no listing for this film on IMDb. Also, I didn't have captions on the film, and the dialogue is not in English. However, there are two scenes that I won't spoil, but upon watching, you'll be able to piece together what you heard even though it's in Italian. I am hoping that when the film releases, there will be subtitles.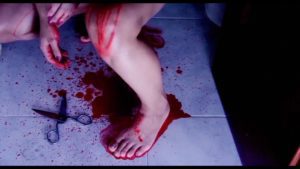 Larva Mental lays out powerful images that will shock, horrify, even arouse… that's not my place to judge. I do know that the film is marketed to horror fans and fans of fetishisms. The plot centers around a man (Writer/Director Mikel Balerdi) who is dealing with his demons. His wants overpower his needs, pushing him to the point of madness.
We see his madness unfold in the form of mutilation along with other acts that frankly will horrify general audiences. I was shocked and even uncomfortable at times watching it. There is a scene of necrophilia that feels like the boundaries can't be pushed any further, but low and behold, Mikel pushes them further. Overall, Larva Mental supplies symbolism and—yes, I do mean this—heart. We feel for the character. We feel his pain.
The FX are also a work of art, created by Balerdi and Daieri Gaona. During some scenes, I couldn't help but want to look away, and now it's forever embedded into my mind… with curiosity on how it was done. Haunting and disturbing, this film will stay with you even after you finish it with no apologies or remorse on the content. Mikel has created a dent with his first feature film that will forever be a staple in the industry.