Coming soon to Paramount Plus and Awesomeness Live-Action Studios is a new paranormal show: School Spirits. The show stars Peyton List (Cobra Kai – TV Show), Mino Manheim (Z-O-M-B-I-E-S 2), and Maria Dizzia (Homebody).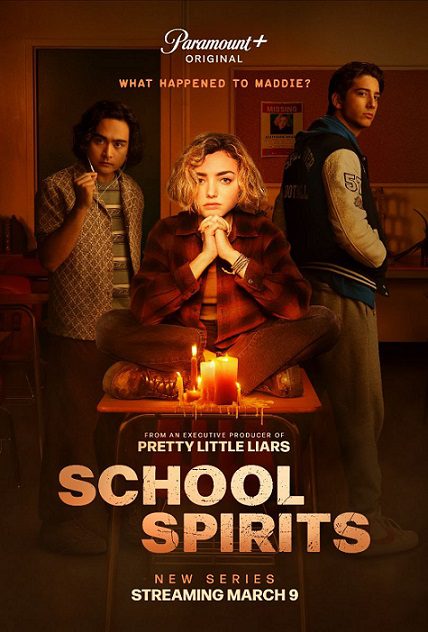 SCHOOL SPIRITS Synopsis
High school can feel like an eternity. For some students at Split River High… It literally is. Maddie, A 16-year-old girl is newly deceased and finds herself trapped in afterlife-limbo at her high school, where she discovers she's stuck with those who've also died in the school over the past 100 years. For some reason she's the only one who can still communicate with the living, and uses her new found abilities to help investigate her own murder.
Check out the trailer below:
The show will premiere with three episodes on March 9, 2023, exclusively on Paramount Plus in the U.S. and Canada. Following the premiere, new episodes of the eight-episode season will be available to stream weekly on Thursdays, exclusively for Paramount Plus subscribers.
Check it out!