Coming soon to Digital, Blu-ray, and DVD from Cleopatra Entertainment and director Francesco Cinquemani (The Poison Rose) is a new horror film: The Ghosts of Monday. The film stars Julian Sands (Warlock), Anthony Skordi (Limbo), and Elva Trill (Rising/Falling).
Read on for the details!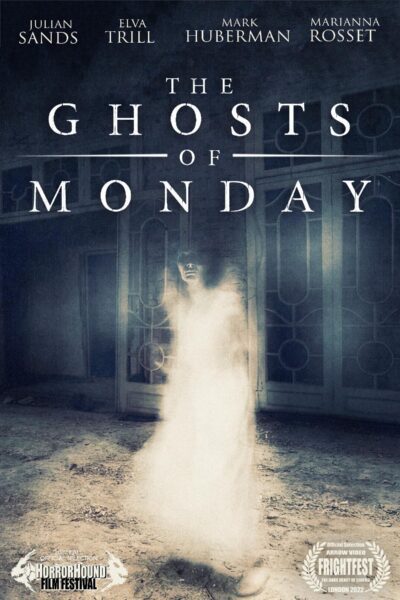 THE GHOSTS OF MONDAY (2022) Synopsis
Mark Huberman (Vikings Valhalla) stars as a television director who becomes embroiled in a supernatural conspiracy after traveling to Cyprus to make a tv pilot about a haunted hotel. Julian Sands (Warlock), Marianna Rosset (Survive or Sacrifice), Elva Trill (Jurassic World: Dominion) and Anthony Skordi (Onassis) also appear in the frightening profusion of suspense and scares.
Check out the trailer below:
The Ghosts of Monday will be available January 23, 2023.