Coming soon to Digital from Terror Films and director Michael Escalante (To Raise Hell) is the new horror film, The Burial. The film stars Spencer Weitzel (Halloweeners – TV Series), Faith Kearns (Dreamer), and Aaron Pyle (Memora). It will be available March 3, 2023.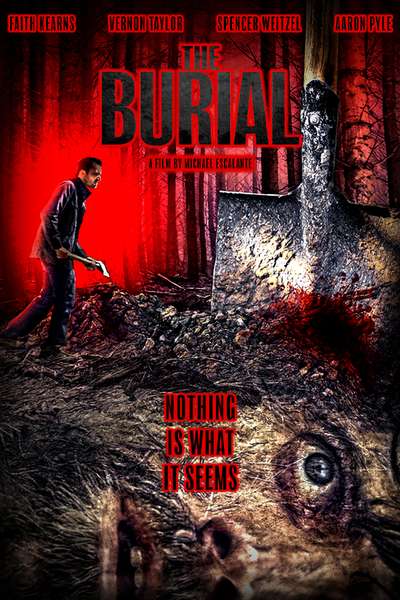 Synopsis:
When Molly's boyfriend gets a phone call from his estranged brother, she thinks nothing of joining him on an impromptu family reunion at a remote cabin. However, she soon finds herself taking charge of a deadly situation when the trip's true purpose is revealed, and good intentions lead to a conflict with pure evil.
Check out this exclusive clip below!