The action thriller, American Sicario is available now in select theaters and on demand! The film was directed by  RJ Collins and written by Rich Ronat. The cast includes Philippe A. Haddad, Maurice Compte, Maya Stojan, Jaylen Moore, Johnny Rey Diaz, and Danny Trejo.
Have a look at the official trailer and read on for the details!
Synopsis for American Sicario
The story of the rise and fall of the first American-born drug lord in Mexico, this tale of power, money, greed and betrayal amongst rival members of the drug cartels finds American gangster Erik Vasquez (Philippe A. Haddad) scheming to become the top dog in the Mexican underworld, only to find himself making enemies out of both the powerful cartels and his own allies.
Here's a look at the official poster art!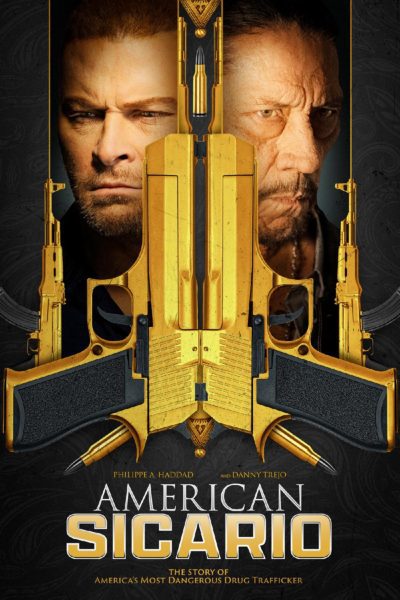 Saban Films sent along an all new clip from the film to celebrate the December 10 release. Check it out below!
Watch for the movie at a theater near you, or you can rent or own it now on VUDU.
What do you think? Are you going to check it out this weekend? Tell us in the comments!