Available now to stream on Tubi from October Coast and director Ehrland Hollingsworth (Family Therapy) is a new horror western: Homestead. The film stars Brian Krause (Sleepwalkers, Charmed), Jamie Bernadette (I Spit on Your Grave: Deja Vu), and Diamond Dallas Page (The Devil's Rejects).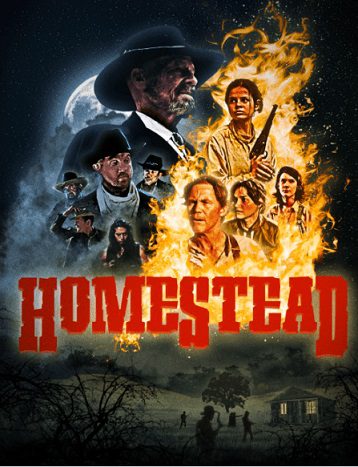 Homestead Synopsis
In this nail-biting mesh of The House of 1000 Corpses and "1883", the survival of a homesteading family that gets taken captive by a gang of outlaws falls in the hands of a loud-mouthed, 12-year-old markswoman.
Check out the trailer below:
Check it out now, FREE on Tubi, and tell us what you think in the comments!