The hype is real for Cocaine Bear. Across the country, movie-goers have been excitedly flocking to theaters to check out the highly anticipated and divisive new horror-comedy featuring a CGI bear coming across a significant stash of coke and subsequently running amok on a murderous rampage. A far fetched idea for many, but not for a lifelong horror fan like writer Jimmy Warden, who built upon an already incredible historical event – that of an actual bear consuming a small fortune of cocaine in 1985 after a crooked Narcotics officer attempted to steal a shipment of Columbian Gold and gloriously failed, unfortunately resulting in an innocent bear dying from an overdose. But in Warden's enjoyably twisted tale, the bear lives on to engage in epic carnage, completely coked the fuck out.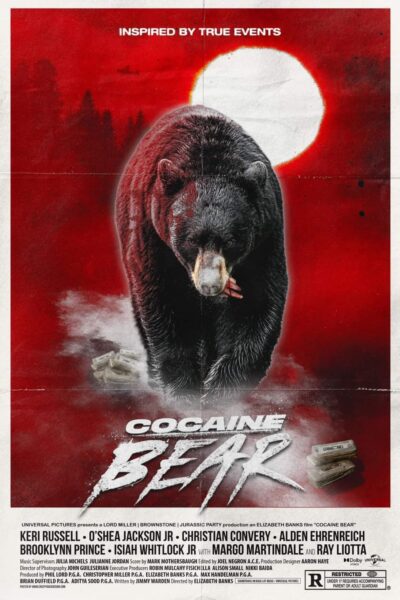 On February 23rd, Cocaine Bear premiered to a slew of rabid fans, including my little corner of the world, which happens to be the Cinematery in Tempe, Arizona at the Majestic Theater. The 8 p.m. showing became full quickly and eventually sold out days prior. Folks came dressed as bears and lined up before doors opened, hoping to snag a limited 'Cocaine Bear For President' button. Attendees were excited to receive their drug baggies full of gummy bears, as well as raffle tickets to win a one-of-a-kind Cocaine Bear statue handcrafted by local artists Jamie and Drew Echo (Echoes of Natura), official merch, and other Nature Run Amok titles such as Wild Beasts, Birdemic, and the gold standard for animal exploitation, William Girdler's, Grizzly.
The crowd's energy on Thursday night was infectious and many movie-goers afterward claimed on social media that Cocaine Bear was hands down one of the best times at the theater…ever! And I must concur with this. As we introduced the film that evening, the vibe was electric and when the lights went down and the movie began, the frenziedness only heightened. Applause, laughter, cheering…it was incredible the amount of enjoyment and interaction the crowd was having; it was pure popcorn insanity fully embraced. This wasn't a premiere, this was a party and Cocaine Bear has been raging all weekend across the country. This is what going to the movies is all about.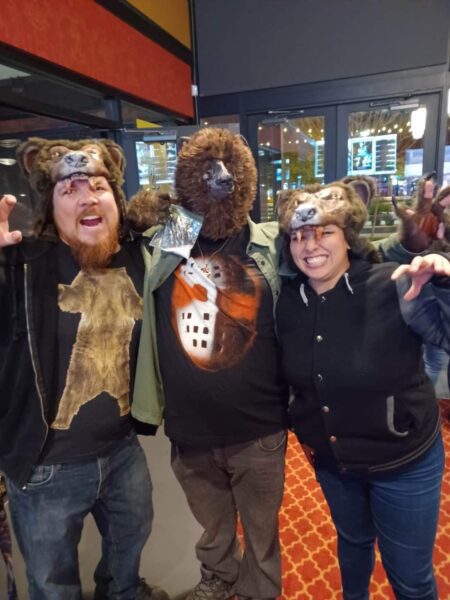 Jimmy Warden has said that he never expected this script to not only be read but given a green light and with such a respectable budget. But really, how do you not at least read a script titled 'Cocaine Bear'? I know I couldn't resist, and quite possibly, that is exactly what writer Warden wished for. In an interview with Variety, Warden admits that he hoped the film would simply serve as a springboard to getting more opportunities for himself. Little did Warden know, that his brainchild would evolve into a monster, one that has become a big box office draw this weekend thanks in part to the ingenious marketing, the insane concept, and gratuitous gore paired with crowd-pleasing humor.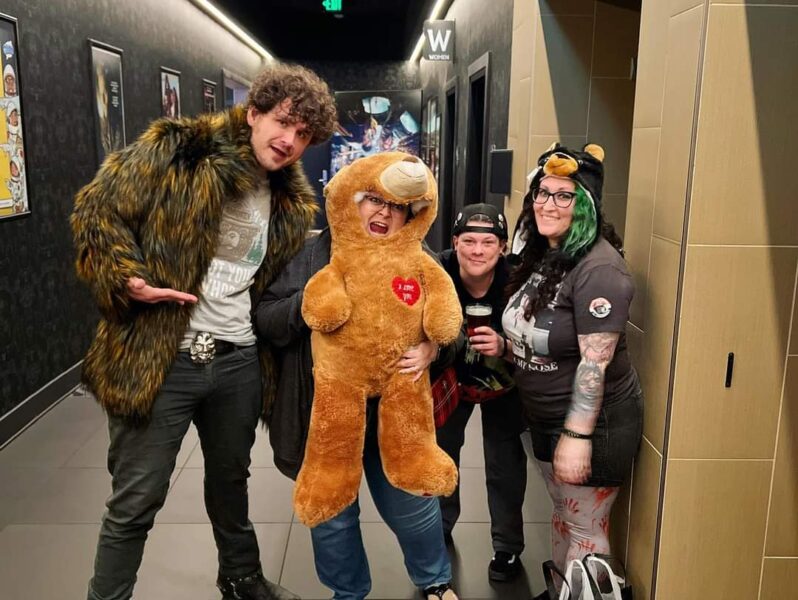 Backed with plenty of talent including the late, great Ray Liotta (Goodfellas, Something Wild) Isiah Whitlock Jr (Your Honor, I Care A Lot), Kerri Russell (Dark Skies, Felicity), O'Shea Jackson Jr (Ingrid Goes West), and directed by Elizabeth Banks (Pitch Perfect 2, Charlie's Angels), in addition to the world-class computer-generated bear courtesy of Weta FX, Cocaine Bear has appealed to a wide audience – not just horror fans. The popular collectible company Funko has taken notice too, announcing Saturday that pre-orders for two different POPs are now available.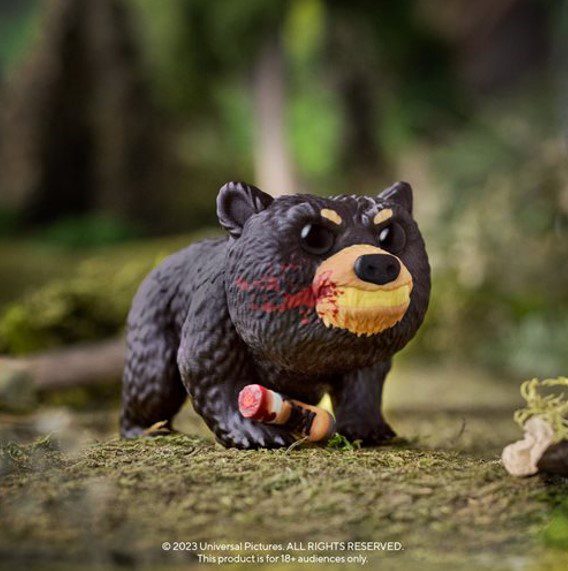 Steven Spielberg may have personally thanked Tom Cruise for "saving Hollywood" with the immense success of Top Gun: Maverick, but I'm sitting here thanking Cocaine Bear for having the audacity to address the fact that sometimes, all audiences want to see, is wild, drug-induced mayhem, and we too, can add life to the theatrical experience with our support and enthusiasm for such a wonderfully irreverent movie. Viva Cocaine Bear!