Arrow, a streaming platform that is available by subscription in the US, Canada, the UK, and Ireland has released its lineup for March 2023.
You can check out some of them below:
ARROW is available in the US, Canada, the UK and Ireland on the following Apps/devices: Roku (all Roku sticks, boxes, devices, etc), Apple TV & iOS devices, Samsung TVs, Android TV and mobile devices, Fire TV (all Amazon Fire TV Sticks, boxes, etc), and on all web browsers.
Here's what's on tap in March, 2023!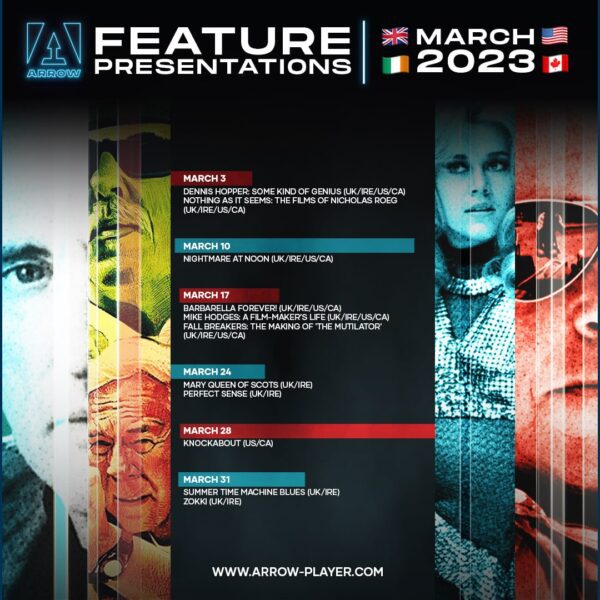 Subscriptions are available for $6.99 monthly or $69.99 yearly. New subscribers can start a 30-day free trial.