After months of anticipation, American Horror Story (AHS) fans all over the world were elated to see the first official news about the 11th season drop on social media around noon on Thursday 9/29. On Monday afternoon, avid fans circulated "leaked" promotional images for the new season as they appeared as ads on websites such as Rotten Tomatoes. The leaked images featured similar styles and design as previous AHS promotional content, including the expected premiere date of October 19. The images exhibit a very strong BDSM (a term used to refer to a spectrum of sexual behaviors including bondage, dominance, submission, and masochism) with models adorning traditional garb of leather, chains, and spikes. The two official images released on the social media pages of FX Networks, Hulu, AHSFX, and Ryan Murphy Productions feature similar costuming, including an androgynous presenting model bent over backwards adoring fishnet stockings, body spikes, and black leather stilettos, as well as an image of a very muscular model sporting body spikes, a leather collar, and a studded black leather hood with large deer-like antlers which resemble barbed wire or dried out brambles.
As an anthology series, each new season of AHS features a different theme, with season ten even including two themes in one (Double Feature). Themes have typically incorporated historical, political, and social aspects of American society and folklore, including real life murders, serial killers, historical figures, haunted places, cult leaders, urban legends, etc. Several seasons have been direct homages to canonical American horror movies such as the ninth season, 1984 which was obviously inspired by classic 1980's teenage slasher films while the fourth season Freakshow was based loosely on the characters and plot of Tod Browning's controversial film from 1932, Freaks. The Hotel Cortez, the main setting of the fifth season Hotel featuring Lady Gaga's AHS premiere, derives its creepiness from the once notorious Cecil Hotel in Skid Row while heroine of season two, Asylum, Lana Winters was inspired by the groundbreaking female journalist Nellie Bly who exposed the horrid conditions of New York's Blackwell Island mental hospital. The season that hits closest to reality is season seven, Cult, which surrounds the 2016 U.S. presidential election of Donald Trump and the cult mentality that followed from his supporters. However, with little information regarding the details of season eleven, besides the scarce information gathered and posted by  dedicated fan pages, there is still a lot of mystery surrounding the new season and what we can expect.
Themes for the series are traditionally released well before just a few weeks before the premiere and feature a significant amount of promotional material. The only season that did not release the title for the theme before its premiere was season six, Roanoke, which aired in 2016. However, although fans did not know the actual theme, creepy promotional pictures were released months ahead of time. With less than three weeks until the premiere of New York, fans have never encountered going this long without news about the new season from official channels.
For the entire summer, official channels for the show had been quiet about any upcoming news about season eleven to the point where many fan pages underwent a social media blackout until official news was revealed. The blackout lasted only two days after FX chairman John Landgraf confirmed the season's premiere in the fall during an executive session with the Television Critics Association's summer press tour.  On September 9th, co-creator/writer/director Ryan Murphy posted a mysterious video on his Instagram featuring the words "Ryan Murphy Productions + Autumn = 4" followed by four images resembling rebuses or riddles/puzzles made up of letters, pictures, or symbols including an envelope with a skull, an old-style flip cell phone, a hack saw, and an apple with a worm. Fans deduced that the puzzles were meant to represent several of Murphy's new upcoming projects: the envelope representing The Watcher, the cell phone representing Mr. Harrigan's phone, the hack saw representing Monster: The Jeffrey Dahmer Story, and the apple representing American Horror Story season eleven. As there had been reports of the new season filming in New York City already, the apple represented the city's nickname "The Big Apple" with the worm possibly signifying a serial killer or mass murderer plaguing the city. Last week in a response to a comment by Holly H on his Instagram inquiring about how many shows he has made this month, Murphy responded with "I have FOUR projects coming out, over a three week period: Dahmer, Harrigan's Phone, The Watcher and AHS".
Cast
Confirmed cast for the eleventh season includes returning long time AHS veterans such as Leslie Grossman (Cult, 1984, Apocalypse, Double Feature), Billie Lourd (Cult, 1984, Apocalypse, Double Feature), Denis O'Hare (Murderhouse, Coven, Freakshow, Hotel, Roanoke, Double Feature), and Zachary Quinto (Murderhouse, Asylum). Returning for their second appearances in the anthology includes Patti LuPone (the evangelical mother Joan Ramsey who smothers her son in season three Coven), Nico Greetham (who premiered in the second part of the tenth season Death Valley as well as season one of American Horror Stories: The Naughty List) along with Isaac Powell, as well as Sandra Bernhard (the Satanic priestess in season nine, Apocalypse). New faces include Joe Mantello (Hollywood, The Normal Heart), Lee Aaron Rosen (Saving Private Ryan), Russell Tovey (The Good Liar, Flesh and Blood), and Charlie Carver (Ratched). Unfortunately, fan favorite AHS icons like Sarah Paulson, Evan Peters, Cody Fern, Emma Roberts, and Taissa Farigma will most likely not be returning for the eleventh season.
Two-time Emmy Award winner Paris Barclay also confirmed on Twitter that he will be directing several episodes of the new season.
According to @ahsfxoficial the following are character portraits for the cast of season 11:
Denis O' Hare – Henry
Leslie Grossman – Barbara
Billie Lourd – Hannah
Zachary Quinto – Sam
Russell Tovey – Patrick
Patti Lupone – Kathy
Joe Mantello – Gino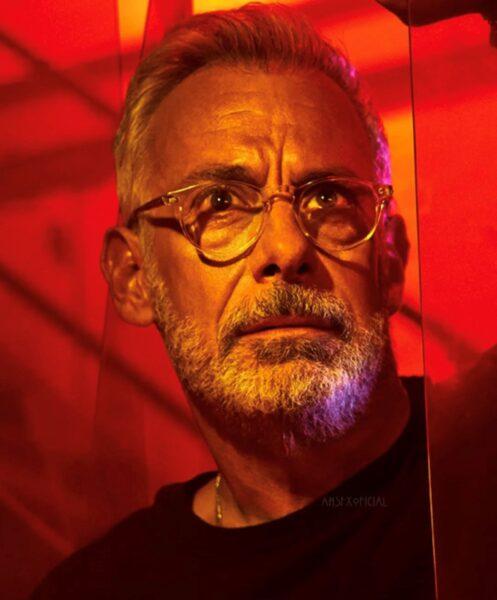 Sandra Bernhard – Fran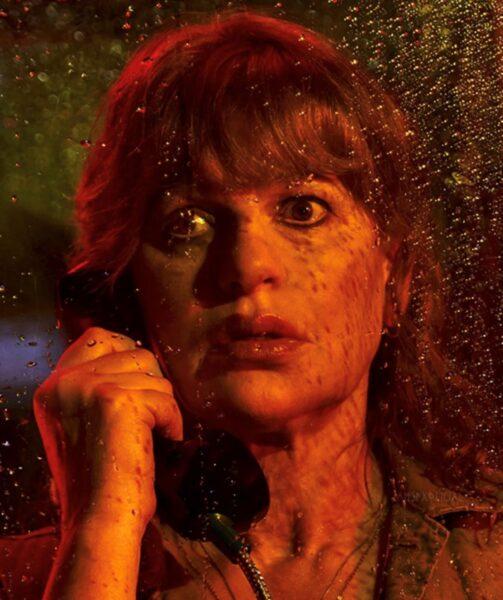 Charlie Carver – Adam
Isaac Cole Powell – Theo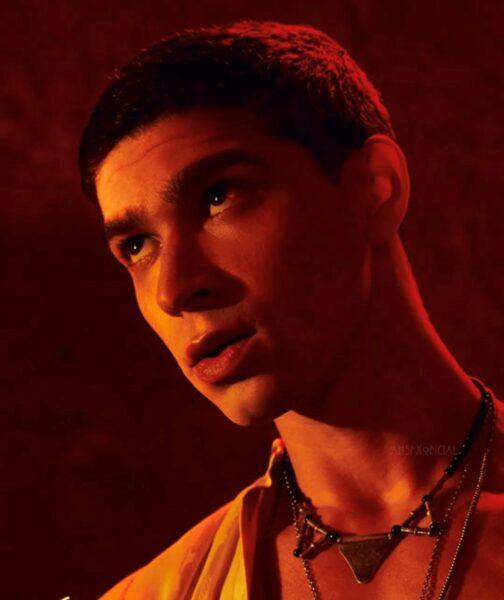 Plot
Besides taking place in New York City, there isn't much information regarding the plot of the new season. Fan pages have reported that there has been filming on Fire Island, a thirty-two mile long, half-mile wide barrier landmass that borders the southern edge of Long Island. Fire Island is also one of New York's oldest LGBTQ+ inclusive communities. The town of Cherry Grove, located between Sailors Haven and Fire Island Pines, was one of the firstly openly gay beach towns in the country. According to folklore, the name of the island came from the fact it was inhabited by land-based pirates known as "wreckers" who would build fires on the beach at night to lure cargo ships ashore. The island's Sunken Forest was also used by rum runners and bootleggers to hide their goods.
Fans have speculated that the season could include the infamous New York serial killer, Richard Rogers, also known as the Last Call Killer, who was found guilty of murdering and dismembering at least two gay and bisexual men in the 1990's but also had been suspected of murdering many other men as early as the 1970's. Season 11 is rumored to take place during the 1970's and 1980's, a time period of rich, yet somewhat tragic history for the LGBTQ+ community. The 1969 Stonewall Riots kickstarted the gay liberation movements of the 1970s and included accomplishments such as the first Gay Pride week, the first gay television movie, and the first openly gay person to be elected to office, just to name a few. Additionally, the AIDS epidemic emerged in the early 1980s, and with little to no federal intervention and coupled with bigoted religious leaders touting the virus as the "gay plague," New York City was affected by the epidemic more than any other city in the United States.

Episodes
Something's Coming
Thank You For Your Service
Smoke Signals
Black Out
Bad Fortune
The Body
The Sentinel
Fire Island
Requiem 1981/1987 – Part 1
Requiem 1981/1987 – Part 2