We actually had the VHS of John Polson's Swimfan. It was one of my favorites when I was younger. I remember when the movie rental places were going out of business, this was one of the first movies my family and I got.
Released on September 6, 2002, John Polson's Swimfan turns 20 in 2022. To celebrate, PopHorror has compiled a list of ten fun facts.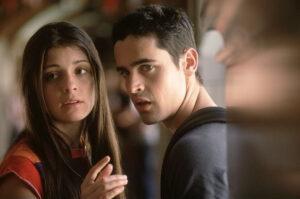 Synopsis:
A high school senior with a promising swimming career has a one-night stand with deadly consequences. Staring Jesse Bradford, Erika Christensen, and Shiri Appleby.
Fun Facts:
1. Erika Christensen took cello lessons for three months prior to filming.
2. Christensen's character, Madison, also engages in coitus in a swimming pool in The Banger Sisters (2002), released the same year.
3. Christensen and Jason Ritter (Randy) also worked together on Parenthood (2010).
4. Swimfan is widely considered to be an unofficial remake of Play Misty for Me (1971) and/or Fatal Attraction (1987). The latter film starred Michael Douglas, who played Erika Christensen's father in Traffic (2000).
5. The character Madison Bell may be named after novelist Madison Smartt Bell, who is a man. Another naming possibility is the mermaid Madison from Splash (1983). The titles Splash and Swimfan are both suggestive of water.
6. Jesse Bradford and Jason Ritter appeared together in Happy Endings (2005).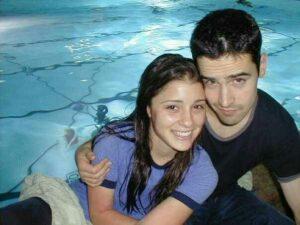 7. In an interview with Vulture magazine, Erika Christensen answered some questions regarding the film, including how she came upon the roll of Madison. She was around fifteen and was sick of playing the girl next door. When she met with Director John Polson, Erika said, "I know how to play Madison. That's what I want to do." And then they were like, "Okay."
8. In another set of questions, she was asked what drew her to the character Madison and if it had anything to do with the fact that she was femme-fatale villain. She stated, "It was more of the latter. To oversimplify, I was like, "She's so crazy. But like most crazy people, she doesn't know that she's crazy." I was like, "She thinks she's right at every stage of this story."
9. The scenes inside Madison's house and inside the hospital are the only ones where a light blue tint was not added to the screen.
10. Shiri Appleby and Clayne Crawford previously worked together on Roswell (1999). Appleby played Liz Parker and Crawford played Billy Darden.