When you hear a sixteen-year-old's video has gone viral online, you think it's a dance they created, a meme with a catchphrase, a staged act of kindness, or a fake fight to spark debate. This is a normal thing now with the use of cell phones. But this isn't the case for this video.
When watching some stuff on YouTube, the V/H/S style short film,  The Backrooms, was suggested to me. The story was written and directed by Kane Parsons. The plot is simple: A cameraman helping to shoot an indie movie trip and wakes up in this room, and he feels like he's being being chased by a droid creature. Doesn't sound so scary, does it? Sounds almost cheesy?
The Backrooms was uploaded on January 7, 2022, and has already racked up around 8 million views. The movie has no soundtrack with natural sounds and very little dialogue with the cameraman confused about what's going on and where to go. As the audience, we venture in a POV-style with the cameraman traveling into this empty mall-like area of different rooms with no interior or signs of what to do… except for one that says, "Just Stand Still," an ominous message that suggests that he should just give up and die. Or is this a way to beat it?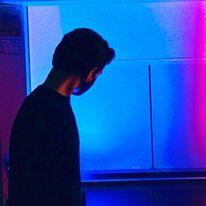 The threat is with this droid creature that makes a piercing scream that would terrify anyone.
I have to say that this short film is terrifying and made me love the work that this director has done at his age. It feels like it was done professionally and backed by a studio looking to pitch this into a bigger movie or an anthology series. As the film continues, the rooms change and bring this layer of anxiety. Is this real or CGI? Is this ever going to end? Kane has done short clips online, but The Backrooms is his directorial debut. With the film's audience growing, I can't imagine that Hollywood won't notice and see what else he can do. Watch the short at the link down below. It's best to watch at night with your headphones on in a quiet place.