Trick or Treat! Exciting news…Snapchat is giving away $100K in the month of October for the top Halloween Snaps!  Spotlight (Snapchat's in-app entertainment platform for UGC) will release 12 new Spotlight Challenges that will get Snapchatters into the spirit of Halloween. Throughout October, Snapchatters can show off how they celebrate Halloween from Costume Failures to Extravagant Decorations for the chance to win a share of $100K.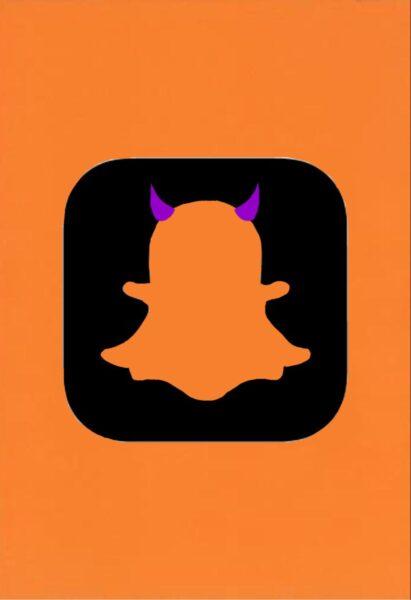 Users can find the Halloween Challenges on Spotlight here: https://w.snapchat.com/uoWcz6kp(*Opens directly to the Spotlight Trending Page on mobile; will update as new Challenges begin)  
#HalloweenPredictions: Using the Green Screen Video and Photo Lens, tell us your costume trends prediction
#CostumeFails: Dig into Snap Memories and show off your best (or worst) costume fails
#HalloweenDecorations: Get into the spirit and show off your most extravagant spooky szn decorations and displays
#FallFavorites: Show and tell us about your #FallFavorites in fashion, food and fun activities!
#PetCostume: Show us how you put together the most epic #PetCostume!
#pumpkin: Share your most epic pumpkin Snap
#HorrorStory: In 10 seconds, tell us your scariest horror story
#DIYCostume: Give us tutorial on how you made your most epic DIY costume
#HalloweenHouseParty: Show us how your family and friends party for Halloween;
#CouplesCostume: Grab a loved one and show us your best coordinating couples costume;
#HalloweenSound: 

Show us your best spooky szn Snap using sounds from our Halloween playlist. 

Additional information on specific sound used with this challenge will be sent at a later date
#HighSchoolHalloween: Show us your best high school Halloween Snaps
How to submit a video to enter the Challenge:
Access Spotlight (Snapchat's in-app UGC entertainment platform) to the right of the camera via the "Play" symbol
Tap the trending up symbol at the top right corner of Spotlight.
Select any of the above corresponding Spotlight Challenge hashtags and create a video using the Snapchat Camera or upload one to enter!
PopHorror readers who are interested in participating in any of the above challenges can go to this link and can share on social using the hashtags and #HalloweenSpotlightChallenge.