"I wasn't addicted to the drug. I was addicted to you." That's the tagline for Alice Bozga and Cody Faulk's upcoming drama/romance, SMACK. You may be familiar with this duo from their 2020 Friday the 13th Fan Film VOORHEES. This time out, the horror isn't the Crystal Lake Killer; the horror is drug abuse. Bozga and Faulk were kind enough to send us the official trailer, and we've got it for you right here.
Check it out below, then read on for the details!
SMACK (2022) Synopsis
SMACK is a full-length drama/romance film meant to shed light on the crippling affects of drug use. Dean and Vanessa's love is stuck in a vicious alternating cycle of euphoria, self-destruction, and despair. The film depicts a passionate couple whose love is quickly tangled in a world of false remedy. It's a downward spiral of drug dependency that ultimately smacks them in the face.
Alice Bozga directed the film from a screenplay by Cody Faulk. It stars Emily Classen, Cody Faulk, Zach Ruchkin, Brian Lyons-burke, Kathy Sanders, and Jeff Moore.
Here's a look at the official poster art!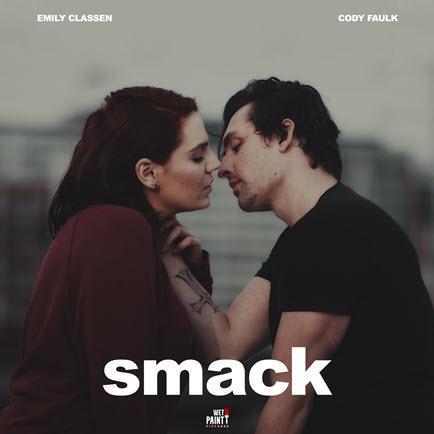 SMACK is coming soon to the festival circuit, from Wet Paint Pictures. Watch for it! We'll bring you more details and coverage as it becomes available.
Sometimes the scariest demons are the ones inside you. This looks like it will be a powerful film, and we're certainly looking forward to checking it out.
What did you think of the trailer? Tell us in the comments!