Shudder is the world's premiere horror streaming service, and you know we are big fans! Maybe even Stans? We're always excited to see what they have cooking, month after month. The New Year is here, and Shudder is celebrating with new content that's sure to have horror fans excited!
What does Shudder have in store for horror fans in the New Year?
Read on for the details!


Shudder January 2023 Highlights
Shudder kicks off January with two underrated, must-see classics: Lake Mungo and Near Dark! Badass SyFy series Chucky Season 1 lands on the 12th. Mid-month, the 1981 classic Road Games arrives on the 16th, along with the powerful Take Back The Night (read our review here). The 2nd half of the month features two Shudder originals: Sorry About The Demon and The Lair! Close out the month with the classic, Death Spa, and the third installment of the horror documentary, In Search of Darkness!
Check out the full lineup below!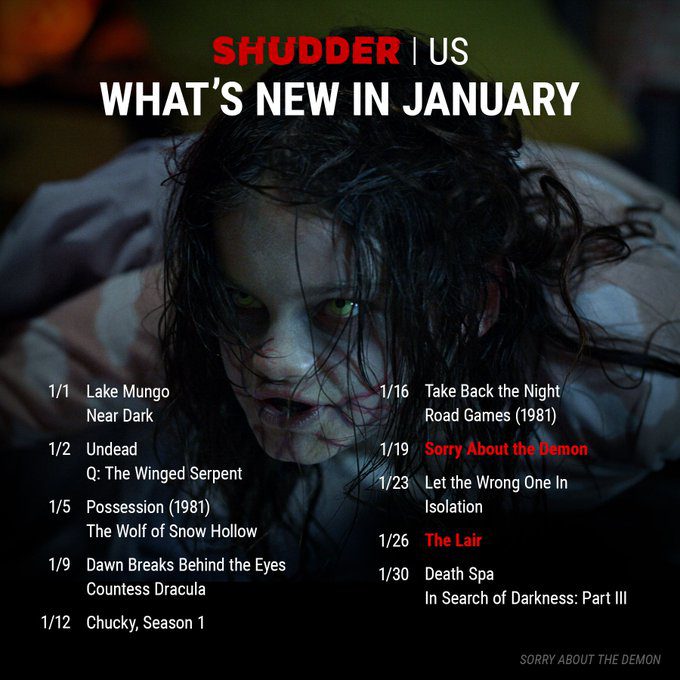 Excellent! As always, we are stoked!
What are you looking forward to most in January on Shudder? Tell us in the comments!