Not to be confused with Danny Boyle's directorial debut of the same name, this Shallow Grave is one of the latest remasters/re-releases from Vinegar Syndrome. There are similar themes, like murders and poorly hidden bodies, but this film has enough to make it stand apart, and the new release has extra content for film fiends and horrorhounds alike.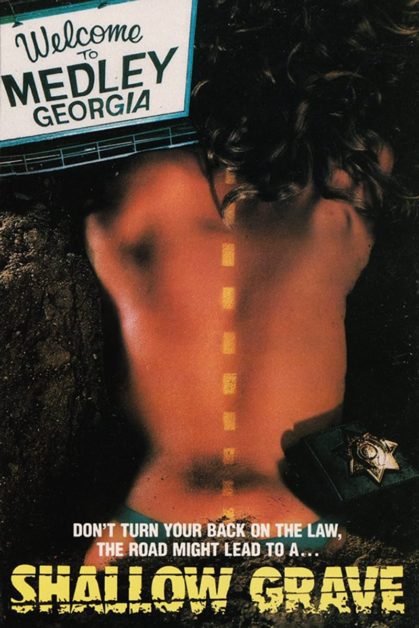 Synopsis for Shallow Grave:
Four college coeds are on their way to Florida for spring break. While passing through a small Georgia town, they unwittingly witness the murder of a woman. But when they discover that the assailant is the local sheriff, they're forced on the run from a cunning and deranged sociopath who will stop at nothing to cover up his crime. After trapping the girls in town overnight, he devises a plan to permanently eliminate any potential witnesses and begins to terrorize and murder the girls one by one…
What Works in Shallow Grave:
While Shallow Grave opens—leading you to expect a light Friday the 13th/Texas Chain Saw Massacre slasher with a bunch of beautiful Catholic school college girls in skimpy to little clothing and brains to match—the actual movie is so much darker and more sinister than you or I could expect. Once one of the girls witnesses the murder and another finds the aftermath, it becomes a grisly display of dramatic tension and abuse of power. Tony March (Ghoulies IV, Demolition High) as Sheriff Dean is every bit of that personified, and director Richard Styles is unflinching in portraying that. Styles sets the drama up very much like a Hitchcock movie, a tense game of cat and mouse between the girls and the Sheriff (and later, the people he recruits through his use and abuse of power). Even before watching the bonus features where Styles discusses the intentional nature of them, I picked up on several intentional homages and references to Hitchcock. Making him idolize Ronald Reagan in a scene is another fascinating choice, especially since this was filmed during the height of his presidency. It'd be interesting to know how or if Styles felt vindicated by that choice.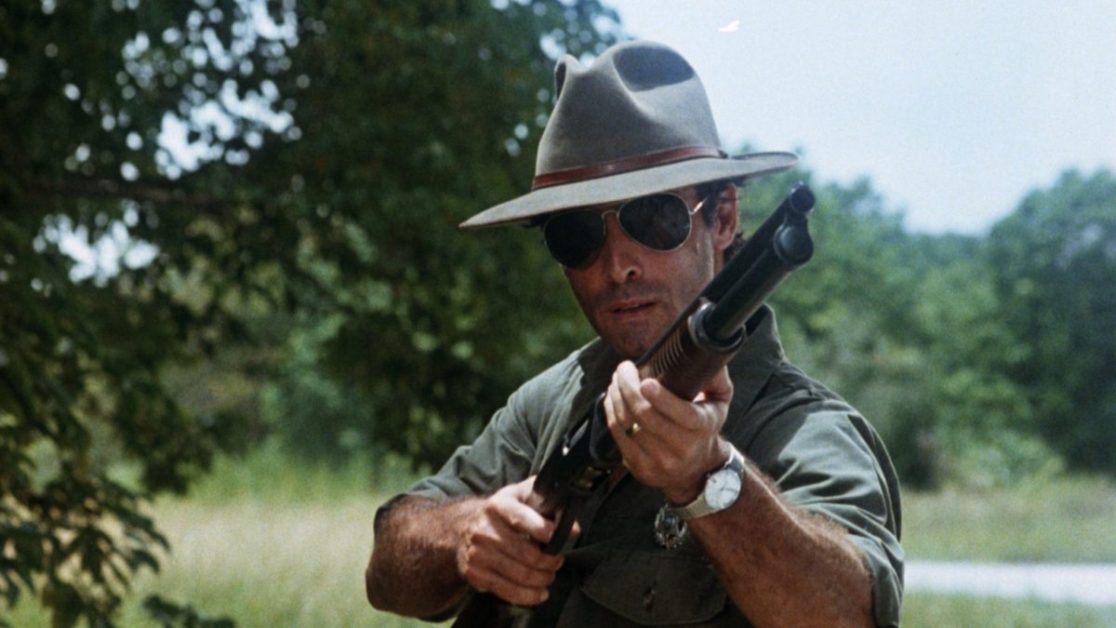 What Doesn't Work in Shallow Grave:
Like I alluded to earlier, Shallow Grave starts with snarky and scantily clad co-eds getting dressed then performing a prank on a fellow student, leading to a not-so-gracious exit to Spring Break shenanigans and a road trip to Florida. The girls meet up with cute guys they hope to pair up with earlier, and the majority of the first act is spent acting like this is Screwballs or Porky's. When the film shifts gears into the murder and the girls' struggles to survive and/or escape, it's a hard and sudden switch. The protagonists have all been horny stereotypes framed under the male gaze, and it's difficult to look at them as rounded people with real fears and emotions at first when everything we've seen for 20 minutes says otherwise. It's even more difficult when they are often framed under the (literal) masculine gaze of the Sheriff and his dark desires, which seem to get worse and worse the longer the film goes on.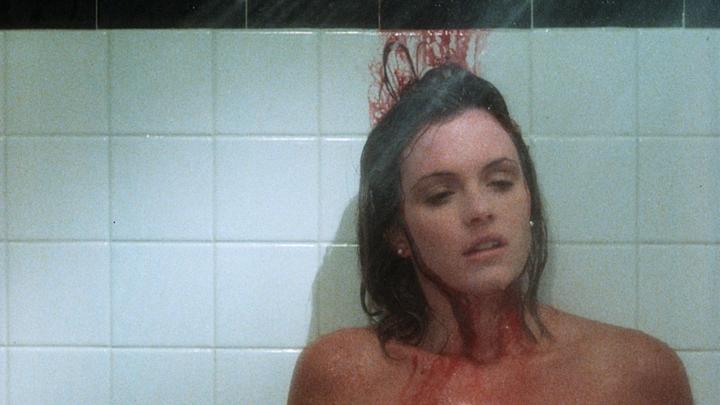 Compared to the wonderful restoration on Resurrection (our review), Shallow Grave does clearly have an upgrade in visual fidelity, but it's not as remarkable as that. The film and image quality is grainy in comparison, with visual errors like dust marks and film scratches popping in and out like old Warner Bros Classics DVDs I watched in my youth. To some, it could enhance the dark grindhouse-esque vibe the film has and bring a more cohesive viewing experience, but to me, it was disappointing to see something claimed to be 2k look like it's simply a 720p HD transfer.
Final Thoughts on Shallow Grave:
Luckily, the film and bonus features themselves elevate this restoration to something I would recommend. Just don't go in expecting the traditional Three Slasher B's of Boobs, Butts, and Blood based on the opening. They're there, but they are not the total substance of the film. Shallow Grave is much grislier and meaner than the opening act would have you think. If that's what you're looking for in your horror collection, then get on this limited print restoration!
From the Vinegar Syndrome website:
Additional info:
• Region Free Blu-ray
• Newly scanned & restored in 2k from 35mm vault elements
• Brand new commentary track with director Richard Styles
• Commentary track with The Hysteria Continues!
• "Looking For Magic" – an interview with director Richard Styles
• "A Visual Storyteller" – an interview with writer/producer George Edward Fernandez
• Reversible cover artwork
• English SDH subtitles