Last weekend, PopHorror attended Rhode Island Comic Con 2021. After a year of having to cancel all events due to Covid-19, Altered Reality Entertainment made sure to put on a great show. Included in the Rhode Island Comic Con festivities was a plethora of celebrities. So, being the nosy person that I am, I took a page from PH writer Danni Winn's book and asked as many as I could a most serious question:
If you could choose two horror movies to play as a double feature at the drive-in, what would you pick?
Rosemary's Baby (1968) and Abbott and Costello Meet Frankenstein (1948)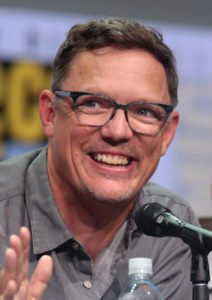 LOTR Return of the King (2003) and The Blair Witch Project (1999)… He tried to pick his own movies, Scream and Thir13en Ghosts, but I said they didn't count. Nice try, dude.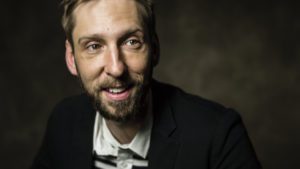 Hereditary (2018) and Midsommar (2019)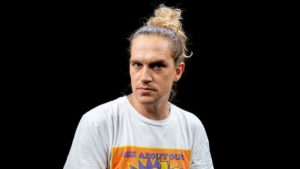 Blood Beach (1980) and Army of Darkness (1992)… The crowd in the panel room wanted him to pick his own movies, but he didn't. A girl dressed as Ash Williams inspired him to pick the second title.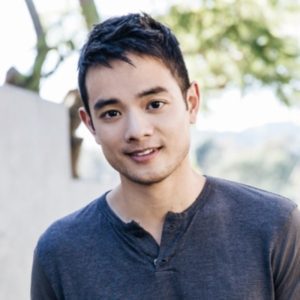 The Ring (2002) and Ringu (1998)
Supernatural's Kim Rhodes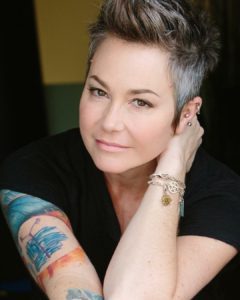 The Princess Bride and Grosse Point Blank… Does not watch horror movies. As a matter of fact, just her reaction to me mentioning horror movies made me feel bad about asking her.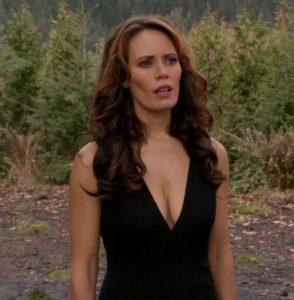 – Arachnophobia (1990) and The Care Bears Movie or Charlotte's Web… Also doesn't like horror movies but, with the help of the crowd in the panel room, managed to pick one horror and two others
Poltergeist (1982) and The Exorcist (1973)
American Horror Story: Cult's Colton Haynes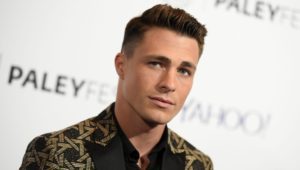 Bride of Chucky (1998), The Blob (1988), and The Sixth Sense (1999)
The Mist's Chris Owen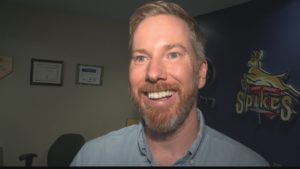 I'm still waiting… I stopped by his table all three days, and he kept saying he had to think about it. Maybe he'll read this article and comment with his answers. Chris? Are you there?
Courage the Cowardly Dog's Marty Grabenstein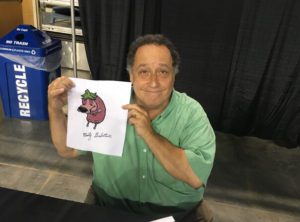 Invasion of the Body Snatchers (1956) and The Exorcist (1973)
Little Shop of Horrors' puppet creator Bill Diamond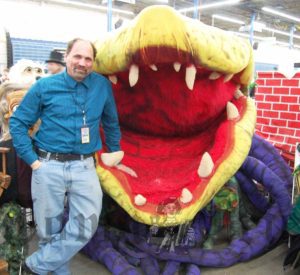 The Bride of Frankenstein (1935) and Them (1954)
Saving Private Ryan's Ryan Hurst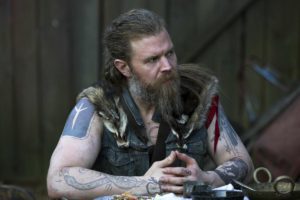 Grease (1978) and The Shawshank Redemption (1994)… He doesn't watch horror movies
Home Improvement's Richard Karn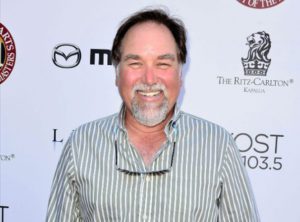 Alien (1979) and Assault on Precinct 13 (1976)
Leave it To Beaver's Tony Dow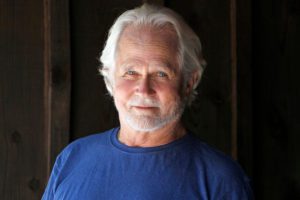 The Day The Earth Stood Still (1951) and The Shining (1980)
Leave It To Beaver's Jerry Mathers
Frankenstein (1931) and Dracula (1931)
Don't Tell Mom The Babysitter's Dead's Keith Coogan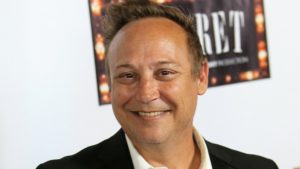 The Shining (1980) and The Exorcist (1973)
The Outsider's C. Thomas Howell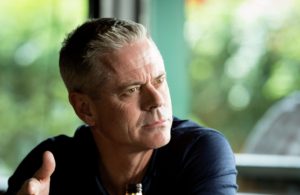 Jaws (1975) and The Hitcher (1986)… Don't tell Matthew Lillard that I let him choose one of his own movies
The Incredible Hulk's Lou Ferrigno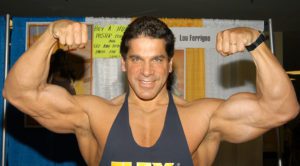 To Russia With Love (1963) and Dr. No (1962)… Two movies he saw as a double feature when he was a kid
This wraps up the Rhode Island Comic Con 2021 celeb list that I was able to ask my question to. Should I ask a different question next year? Tell me in the comments!