Our favorite actors and actresses of the 90s join the battle of the sexes in Elizabeth Blake-Thomas's Hunt Club.
It's true. The cast of Hunt Club reads like a 1999 Tiger Beat cover: Mena Suvari (American Beauty 1999), Casper Van Dien (Starship Troopers 1997), Jason London (The Rage: Carrie 2 1999), and Jeremy London (The Outer Limits 2001).
The group is joined by Oscar-nominee Mickey Rourke (Sin City 2005), Will Peltz (Unfriended 2014), Maya Stojan (Fatal Affair 2020), and Jessica Belkin (American Horror Story 2015).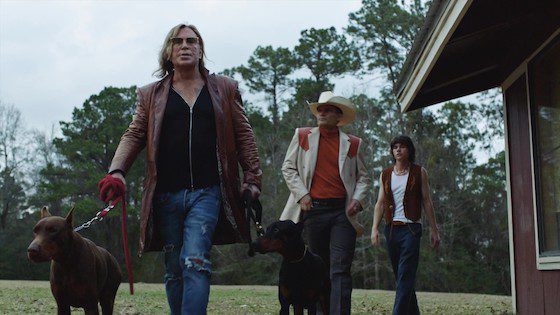 Hunt Club is about becoming a man and doing everything you can to maintain that manhood. That is until you piss off a lady.
Carter (Van Dien) is a very rich man who has made it his mission to provide a place for himself, his fellows, and his son (Peltz) to do a little hunting every now and then. What do they hunt, you ask?
Women. Obviously.
Carter has more on his mind than business as usual, though. He's concerned that his son may be struggling to come into his manhood. Carter has found a very special prey for his son's first hunt.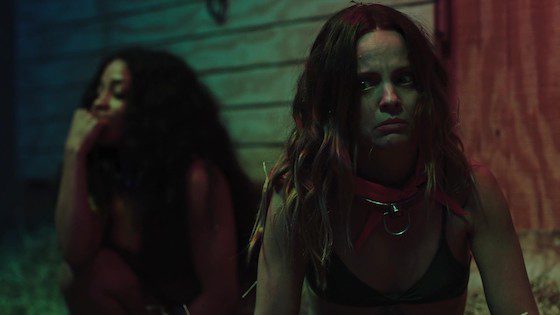 A steady stream of beautiful girls is lured to a deserted island with the chance to go home $100K richer if they win the hunt. Unsurprisingly, these unsuspecting damsels find themselves on the wrong end of the rifle, stripped to their skivvies, and chained up like so much livestock.
Cassandra (Suvari) and her girlfriend Tessa (Stojan) have other plans, though. They're on to these men, and they're not going to let them get away with it anymore.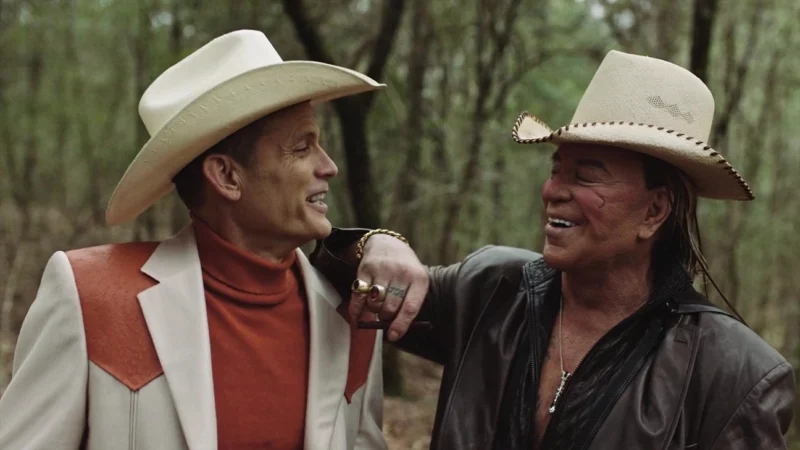 While I enjoy a campy revenge flick as much as the next jilted woman, this one misses the mark when it comes to a story I can really relate to. The male characters are one-dimensional and the females are unrelatable. I found the performances of Mena Suvari and Casper Van Dien to be too good for this particular brand of camp. Van Dien, with his natural charm and kind eyes, surprised me when he flipped the script to become an unrelenting, and particularly unforgivable villain, easily sharing the screen with powerhouse bad guy, Mickey Rourke. I would have liked to see more scenes with the two of them and their twisted business partnership.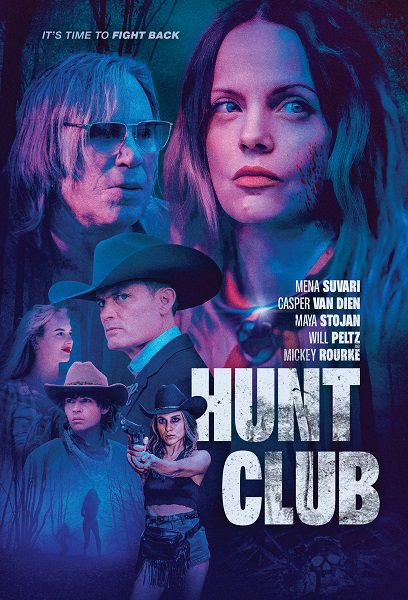 The heart of Hunt Club is Cassandra and her "blink-and-you'll-miss-it" backstory, which Mena Suvari elevates far beyond an otherwise shallow plot. There's not a lot you're going to get past this woman. And once she catches the scent, the hunter becomes the hunted.
Hell really hath no fury like a woman scorned.
Hunt Club is available now to rent and own on digital platforms.