Are you a body horror fan? Yes? Then you're going to want to check out the trailer for Hatching (2022)! The Finnish film recently made its Sundance premiere and will be getting a wider release this Spring from IFC Midnight.
Check out the trailer below, then read on for the details!
Hatching (2022) Synopsis
12-year-old Tinja is desperate to please her mother, a woman obsessed with presenting the image of a perfect family. One night, Tinja finds a strange egg. What hatches is beyond belief.
Hanna Bergholm directed the film, which stars Siiri Solalinna, Sophia Heikkilä, Jani Volanen, Oiva Ollila, and Reino Nordin.
Check out the all new, official poster for the U.S. release!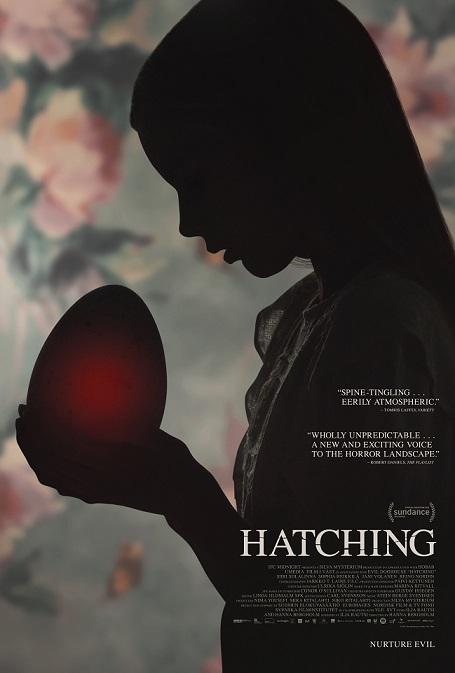 Hatching comes to select theaters on April 29, 2022 and digital/VOD on May 17, 2022, from IFC Midnight. Watch for it!
This looks super creepy and fun. Initial reviews also seem to be very positive, so this is definitely one to keep on your RADAR. What did you think of the trailer? Are you going to give Hatching a whirl in April? Tell us in the comments!